We're headed back to Las Vegas this June for one of our favorite events, hosted by AICPA and CIMA. ENGAGE is known as the accounting and finance industry's premier event of the year, and we're honored to be a part!
ENGAGE offers seven different tracks, with sessions covering the most interconnected areas of focus for finance and accounting professionals. You're guaranteed to walk away with the tools to enhance your competencies and expand your skill set, and fresh industry knowledge to help advance your career. But if that's not enough to get you there, we put together a short and sweet list of why we're personally excited about the event.


1. Exclusive, valuable content
Jirav wants to ENGAGE with you at the event! We're bringing our best strategic content to help you reassess what success means for your firm. Our experts will be ready to discuss your firm's strengths and weaknesses, and tactics that can help you succeed. We've found that the modern path to a more profitable practice and happier clients runs through financial planning and analysis (FP&A) and strategic advisory, which is where Jirav comes into play.
Swing by the exhibit hall to find our experts at booth #802, and we can discuss how FP&A and advisory can fit in your firm's strategy, share a demo of the Jirav solution and how it can help, or just hang out during a break in your agenda.
Interested in learning more about FP&A and how it can help grow your firm? Be sure to add the How to Price and Position FP&A Services session to your agenda on Thursday, June 9, from 1:30 –2:45 PM PDT. Once you're sold on adding FP&A services—which include budgeting and forecasting—to your firm's offerings, you'll need to know how to price and package them in order to be successful.
In this session, we'll discuss how to effectively price and position services such as reporting, dashboarding & KPIs, budgeting & forecasting and more. You'll take away:
The value that FP&A technology and services adds to CAS (client advisory services) practices
How to determine whether or not your client is ready for FP&A
Effective approaches to pricing and positioning FP&A services
We hope to see you there!
2. Unforgettable experiences
While the sessions and exhibit hall at ENGAGE are reason enough to attend, we like to add a little extra excitement with exclusive evening events! This year, we're hosting a private event at DIG THIS on the evening of Tuesday, June 7! Request an invite for the chance to tear up the world's best adult-sized sandbox with operating time on a bulldozer, excavator, or skid steer track loader. Don't worry—we'll be sure to feed and hydrate you with tacos, beer, and wine!

If that sounds like an experience you'll dig, fill out the form below by Thursday, June 2 to request an invite to this exclusive evening. And if you can't make it Tuesday night, stay tuned for updates on other fun events we'll have planned for the week!
Request your invite to DIG THIS


3. SWAG!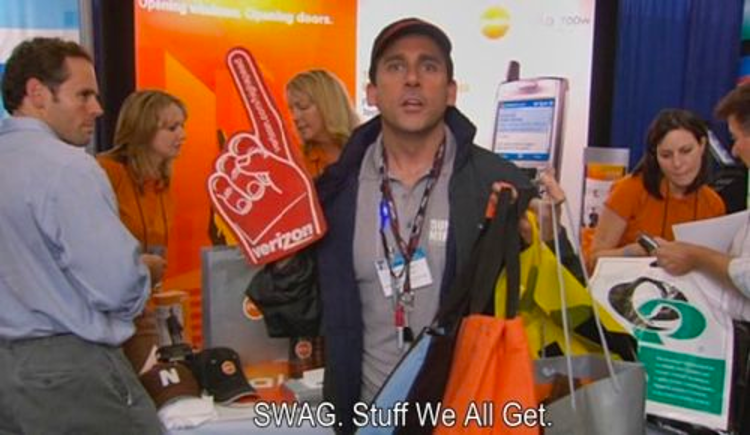 We know the best takeaway from an event is the physical stuff you actually get to take home: the swag. When you visit the Jirav team at booth #802 in the ENGAGE exhibit hall, you won't leave empty-handed. If you've ever seen us at an event, you know the deal. And trust us—we know your favorite animal is a giraffe! *wink*
And if you've never visited a Jirav booth before, here are some of our favorite snapshots from past ENGAGE events to give you an idea of the fun you can have visiting with our team!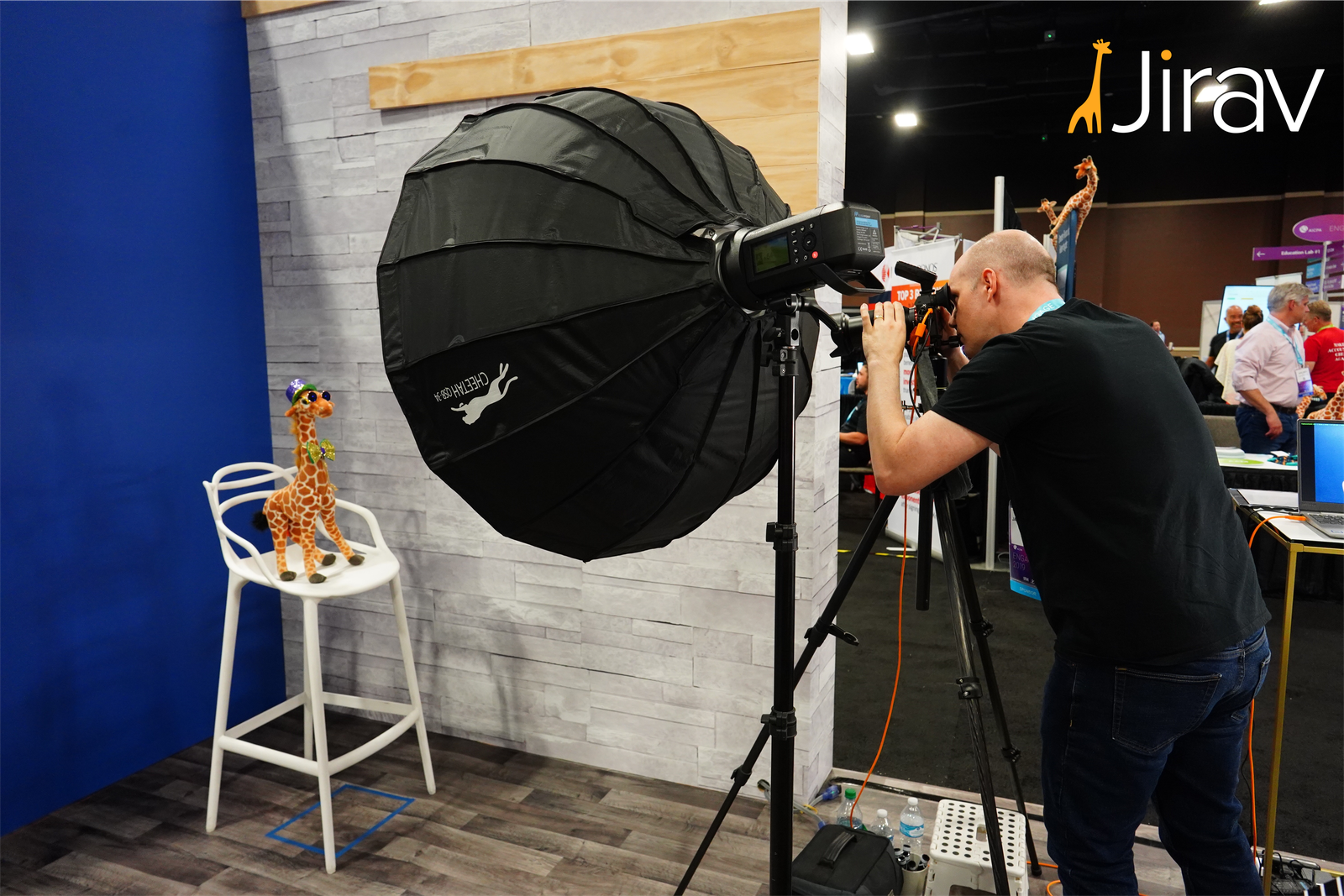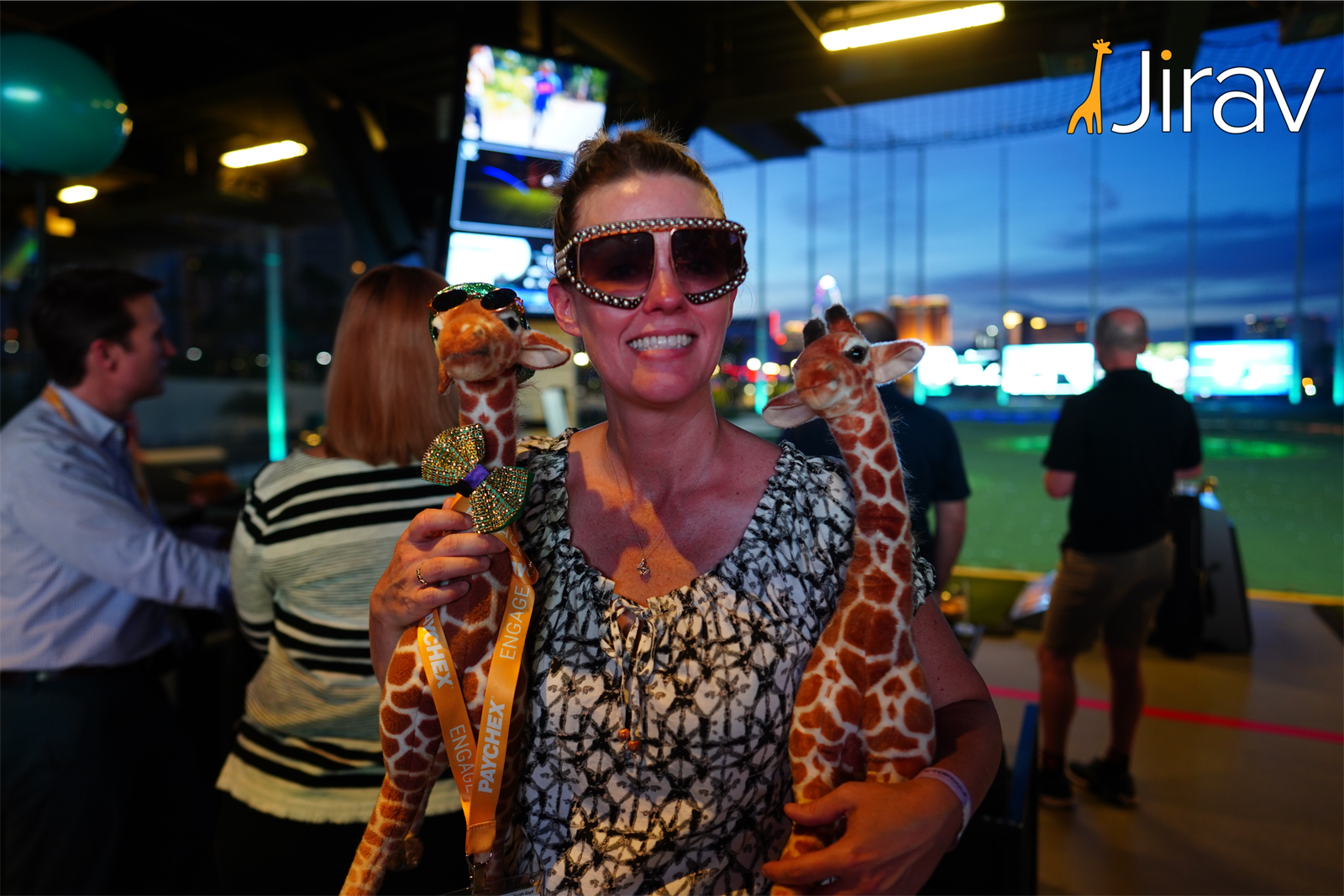 We can't wait to see you all at ENGAGE 2022!