New:

Restrict access & hide complexity using hidden rows in Jirav reports
Jirav has highly customizable reporting features. One of its strengths is that it helps take away all the noise to bring focus to the information that matters. It already supports features like Executive Summary with Summarized Income Statement and Custom Reports. Now we've added a way to hide rows within any report to further customize the complexity and data access level within any report.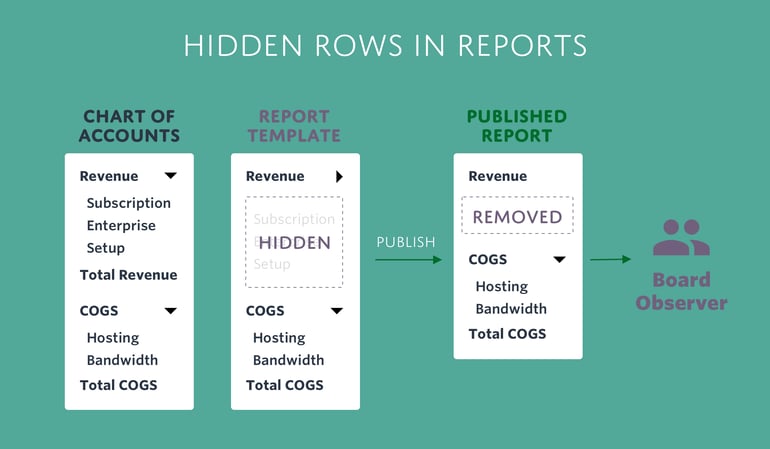 When you collapse a row in a report template, the items underneath get hidden. Better yet, that state gets remembered so whenever you come back to that report, that row will stay collapsed. This makes it easy to digest reports and focus on the big picture.
Additionally, when you publish a report, hidden rows get entirely removed from the output. This way, you can be confident that anyone can view that published report has no access to any rows that were hidden. This makes it very easy to restrict access to the level of granularity and help keep focus on the big picture.
Take a look at hidden rows in action: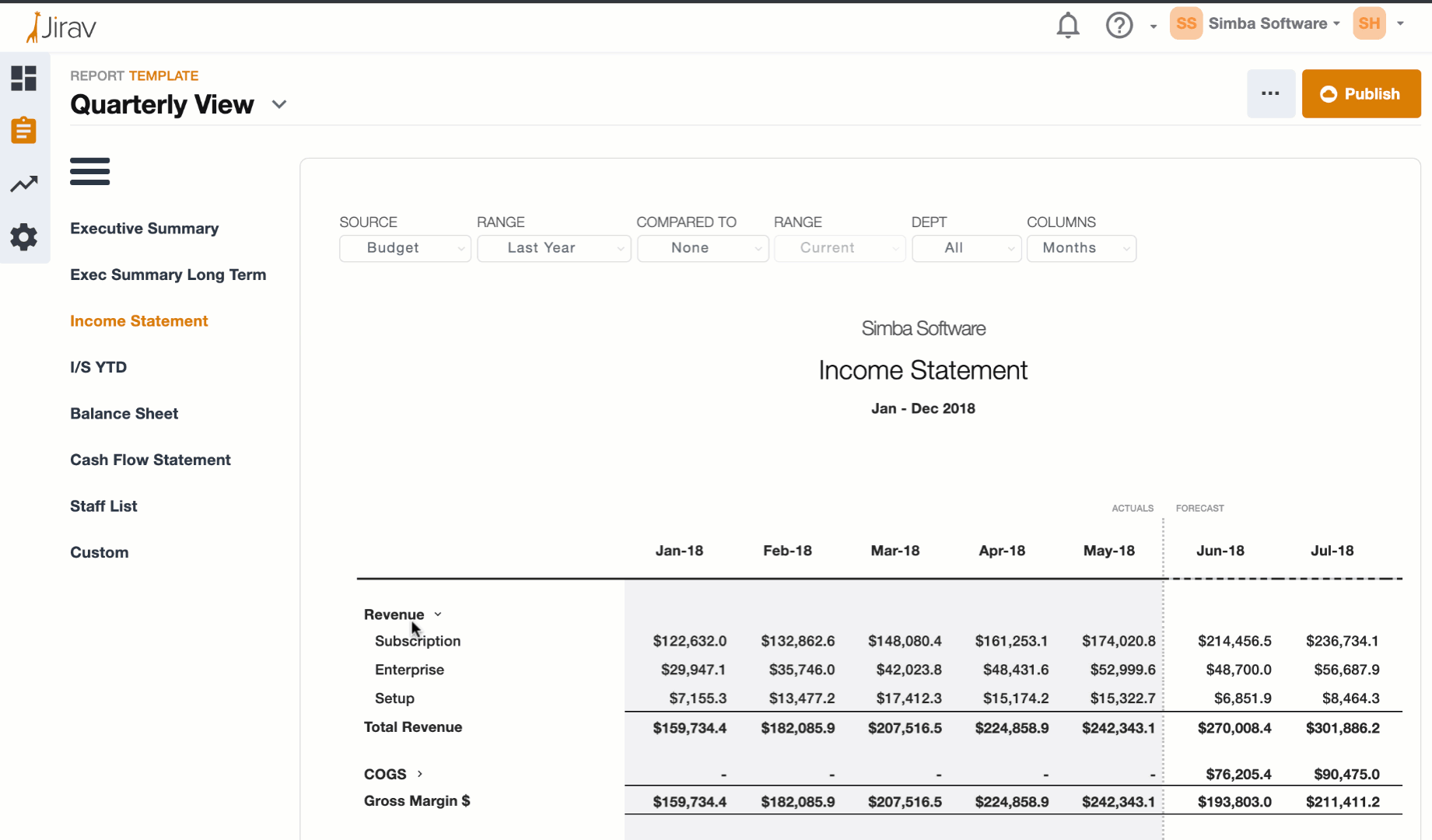 We hope you find hidden rows useful! To try hiding rows for yourself, sign up for a free trial of Jirav: