New:

How Jirav's new design makes financial forecasting & reporting easier than ever
Over the past few months, we started rolling out design changes to the app, making it more consistent, touch-friendly, and optimized for various screen sizes.
We started Jirav more than four years ago, with a goal to make it the most intuitive, sophisticated financial planning and analysis platform, designed for speed with an it-just-works philosophy. It's been a fun and exciting journey to get here and we are very excited about where we are.
Jirav is so easy to use due to the unique visual and interactive design that we have co-developed with our customers. With each iteration, even as we add more features and customizations, our goal is to make things easier, simpler, and even more intuitive.
Here's a look at all the new design elements: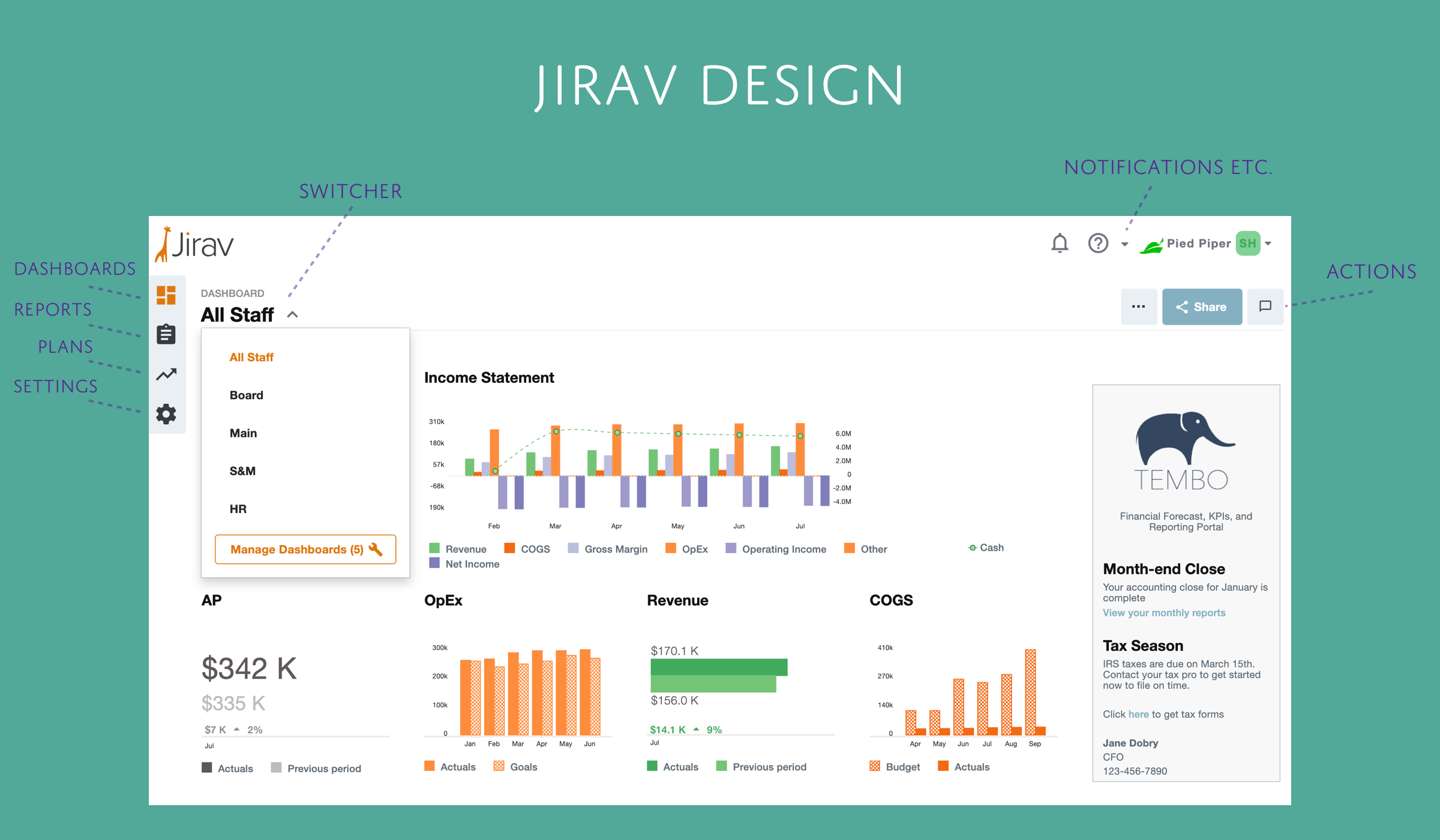 These design elements are consistent all across the app, so anything learned in one area of the app can be intuitively translated to other areas of the app as well. In the reports area, for example, the same switcher and the same action menu make it easy to navigate and interact.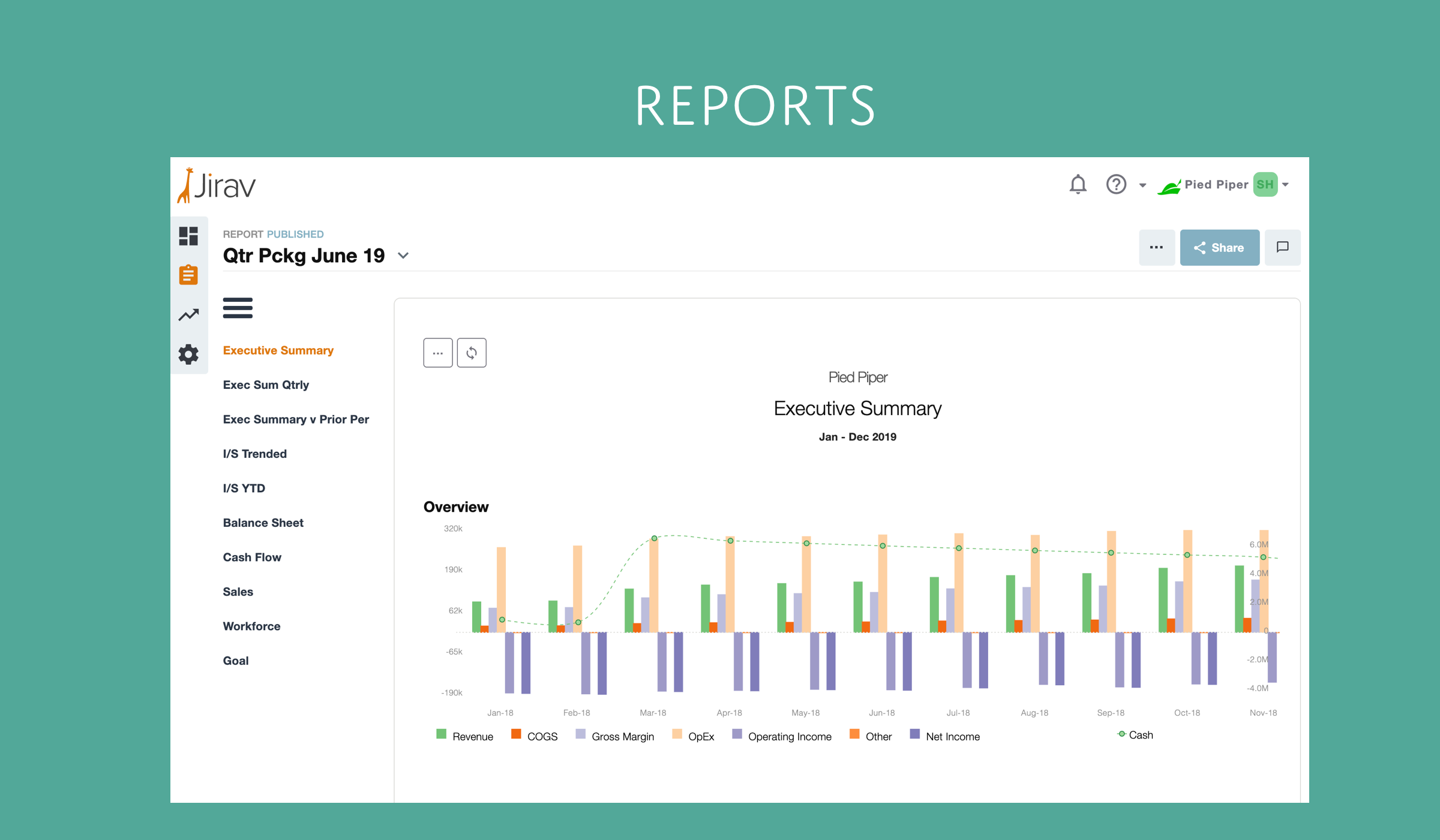 And when we go into the Plans area, the same switcher design and the same actions area intuitively work the same way as other parts of the app.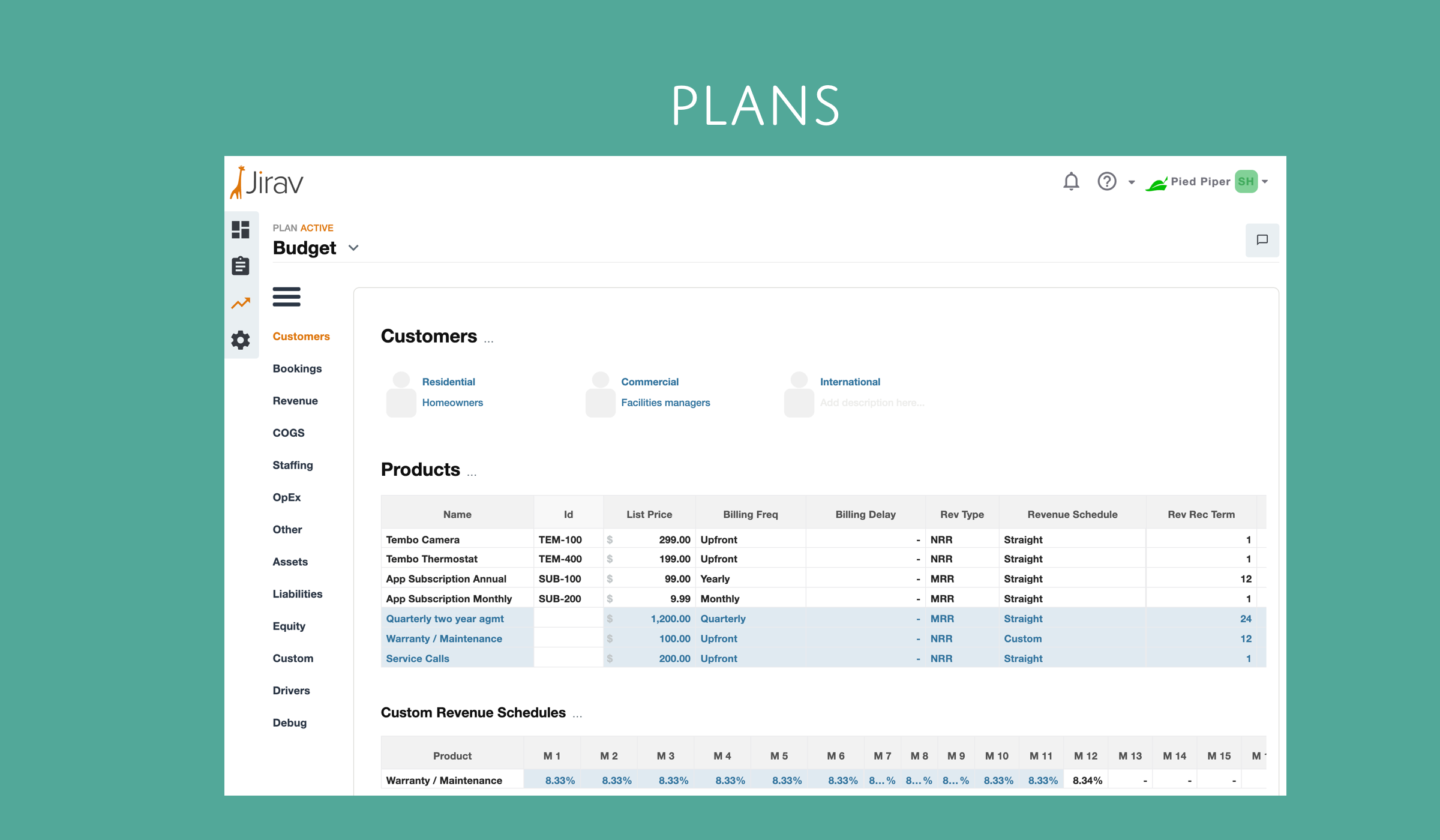 We have paid a lot of attention to the typography, size, layout, visual contrast, and usability of the app. All controls are comfortable to use on a touch screen, and they also adapt to the screen size, making it easier to get to complex tasks even on a smartphone.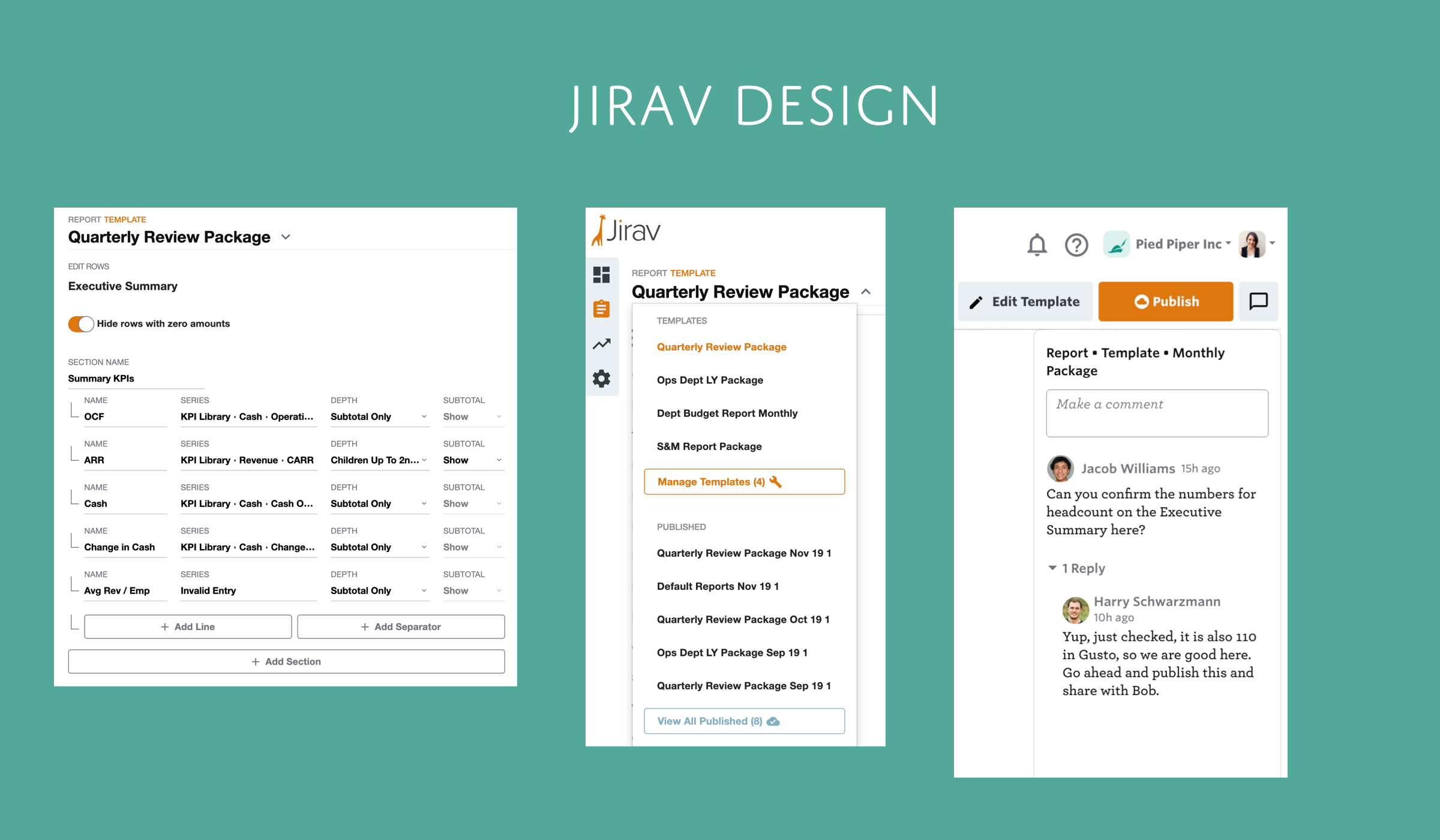 We have a very tight feedback loop with you, our customers. This helps us quickly iterate, learn, and adapt the design as we deliver new features and make the platform more powerful — while keeping it easy to use.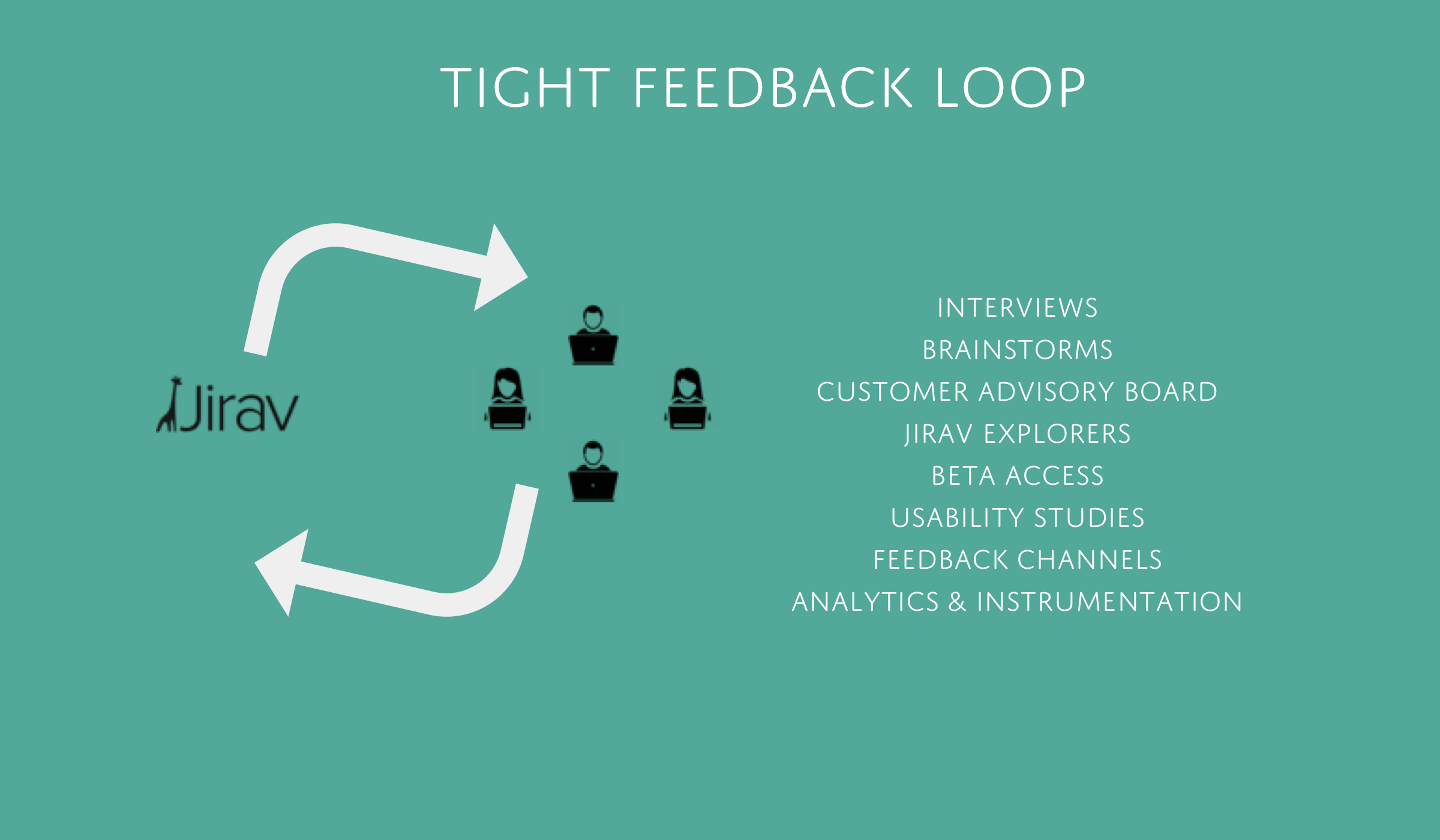 Here's a quick look at some early wireframes from four years ago, an intermediate design of the initial app, and then the changes that started in 2019 and converged to what we have now in 2020: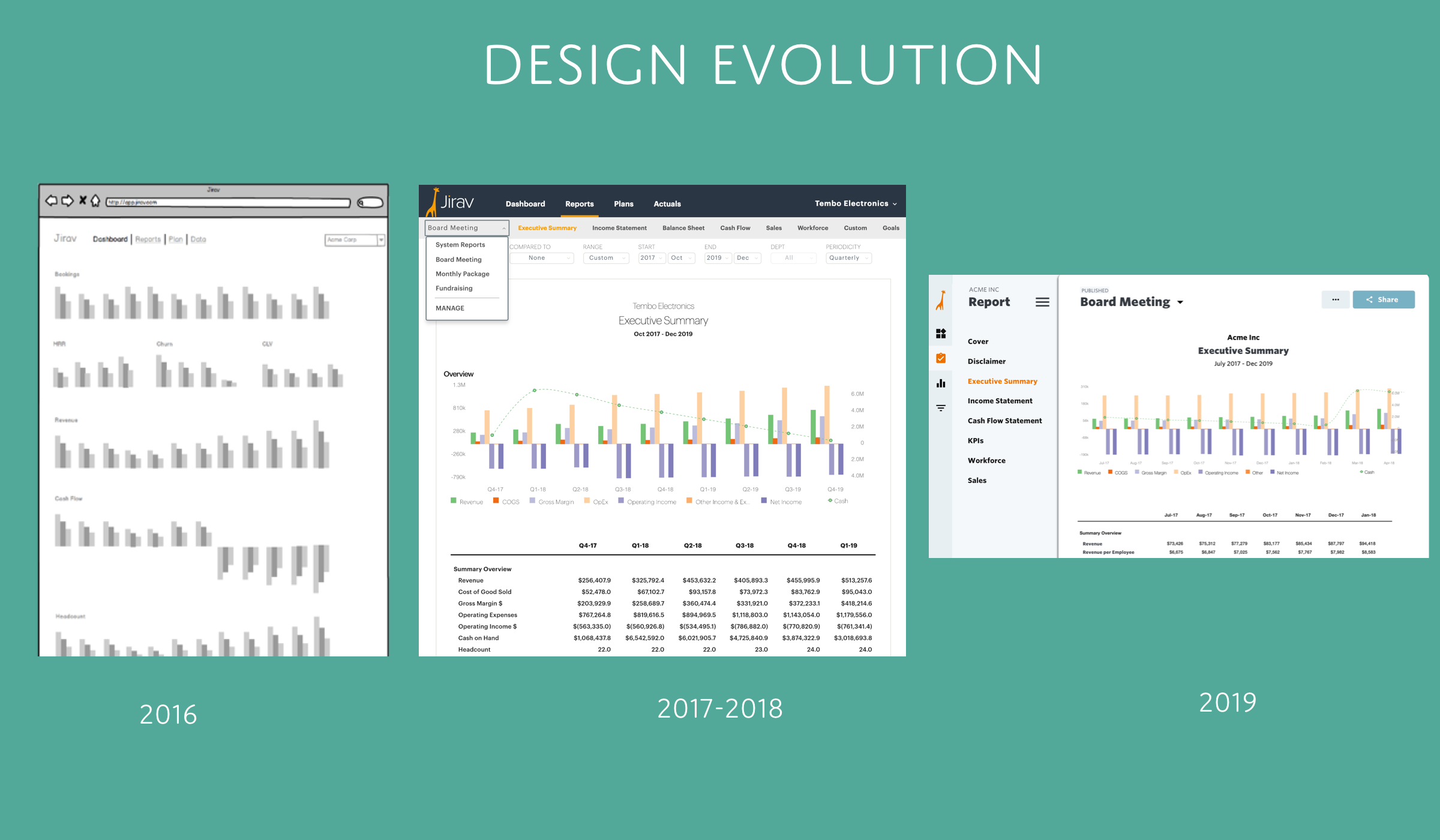 We hope you like the new design changes and all the thought, attention, and hard work that has gone into it. Want to try this out in Jirav? Start a free trial today!