For the shortest month of the year, we're sharing a quick update on a few new features we've rolled out in the platform. While this month's release is short and sweet, every new feature and enhancement we make to the solution is with our users in mind, as we continue to ensure Jirav is a customer-focused product and company.
With that, we hope these updates will enhance your experience while using Jirav—let's dive in and explore what's new for February!
Dashboard updates
Table tiles in the Dashboard are now responsive! Say goodbye to cut-off text and issues with resizing. With this update, the column width will expand as you enlarge the tile size. As part of this update, we've made it possible for you to download table tiles in multiple file formats.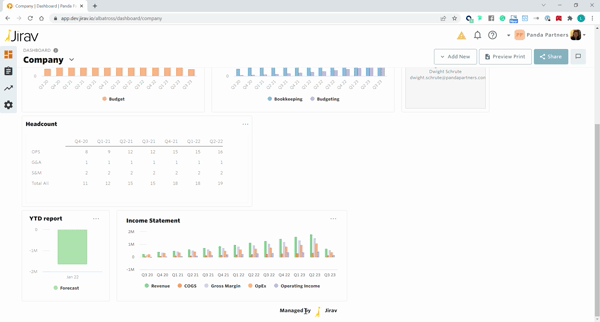 New Intacct import options
Attention, Sage Intacct users! With the February release, we added the ability for you to choose between two import options for Intacct:

1. Manually map the account groups in Intacct to account categories in Jirav
2. Use template account categories in Intacct that will automatically map to account categories in Jirav



Which option works best for you? The first option is best for those who prefer to use manual mapping vs. Intacct's template, or if you're not using any templates in Intacct but still want to integrate with Jirav.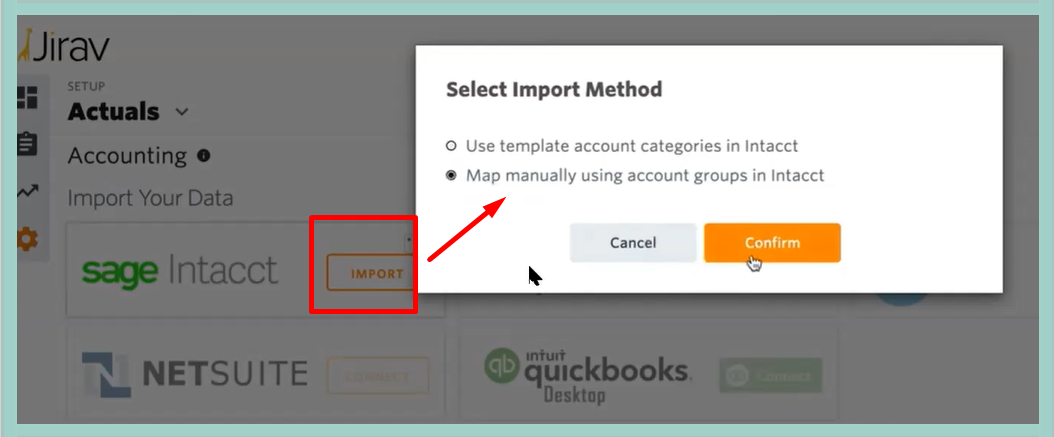 Partner portal upgrade features
We're excited to announce that Partners with Lite accounts now have the ability to upgrade to Starter, Pro, and Enterprise Jirav plans without going through Jirav Support! If your team is ready to take your Jirav experience to the next level, you can now do so instantly with the click of a button using this quick, simple process.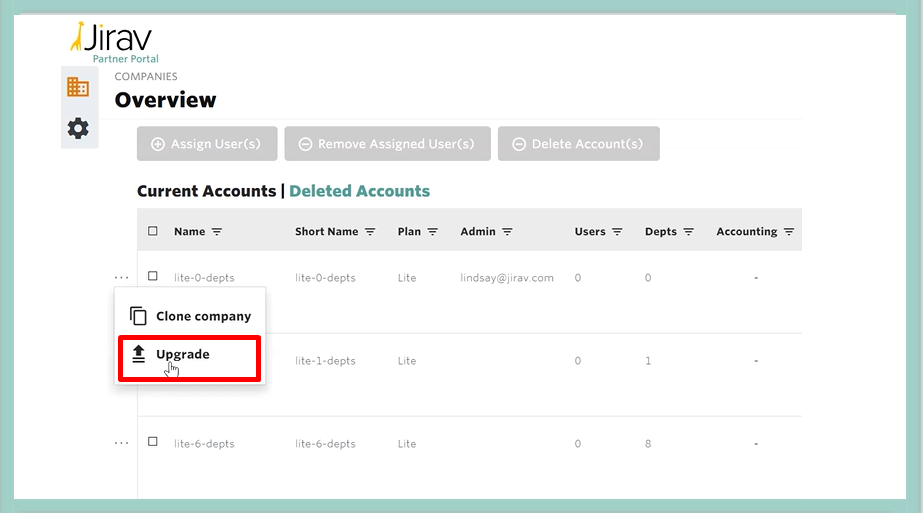 Dive deeper
That's all for now! I hope you enjoy our latest features and fixes. Please refer to the release notes for details on what's new for February, and a refresher on updates from previous months.
---