At Jirav, our goal is to simplify financial planning and execution by helping you understand where your business has been and predict where it is going. Today we have some exciting feature updates on how we help deliver smarter financials and faster insights:
Cash Flow Statement and Workforce Reports
Staffing & CapEx Drivers
Locking Plans of Record
Performance & Usability Improvements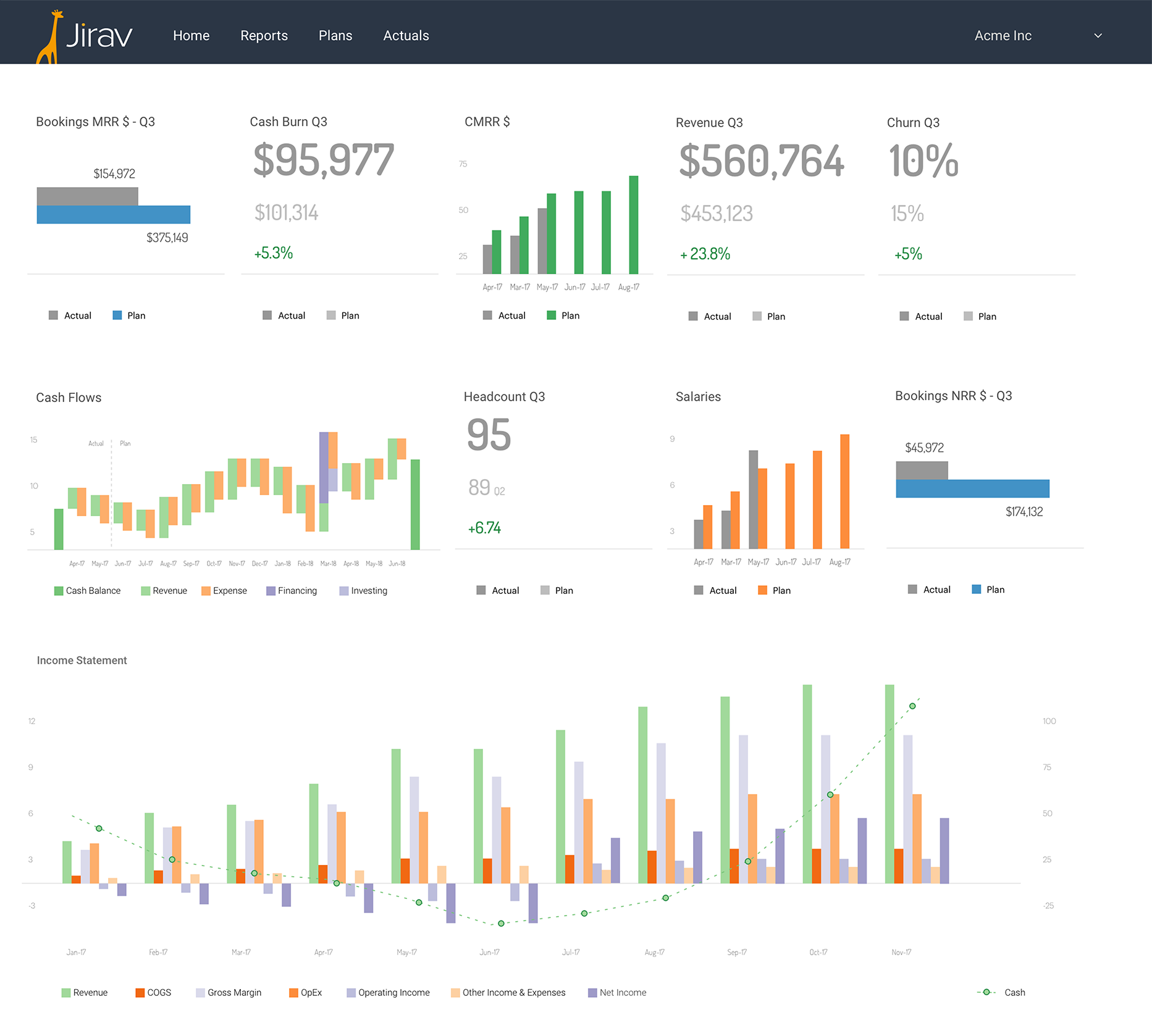 Cash Flow Statement and Workforce Reports
Jirav now supports Cash Flow Statement reporting, breaking out your Operating, Financing and Investing cash flows. We assume smart defaults from your chart of accounts and a simple and intuitive interface lets you tweak their classifications.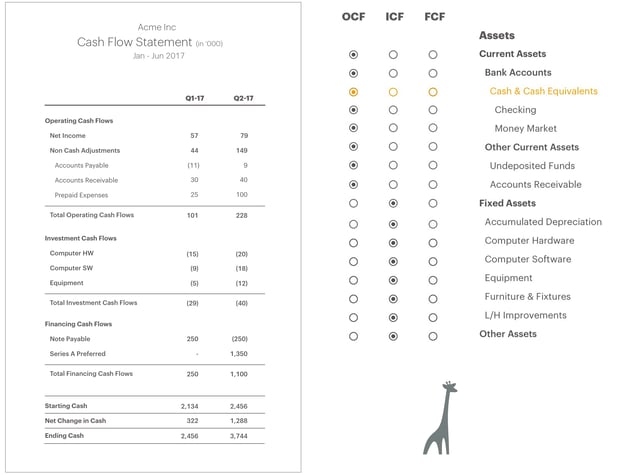 We have also expanded our Workforce reporting to include cumulative headcount, new hires, salary run-rates as well as actual and planned staff rosters, sliced by department and roles. The Jirav Reporting Engine supports variance reporting in all reports, including the new ones just added.
Staffing and CapEx Drivers
Jirav now lets you plan for future hires using drivers that tie to other lines in your model. For example, you could define a rule for hiring a new Customer Support person for every 25 new Customers. You can even define a rule for hiring a new CS Manager, for every 10 Customer Support hires you do. This lets you very simply plan for very complex scenarios, while keeping all assumptions in one place.
Similarly, you can now plan for CapEx and Prepaid Expenses using drivers. Want to plan to purchase a laptop or prepay for a year of Office 365 for each new hire? Done. Want to plan to buy a new server for every new 1000 users? Done. You simply specify the asset price, residual value, related accounts, and the amortization period, while Jirav takes care of all the nitty-gritty of generating the right schedules, tracking the assets and retiring them at the end of their use.

Locking Plans of Record
Typically, the planning process involves creating several different scenarios, evaluating them and then deciding on one as the Plan of Record (POR). This becomes the official budget for the period, and all variances are tracked off of it. Jirav supports designating a plan as a POR. In addition, it now also "locks" down that plan, making it read-only and permanently saved for auditability. This gives you full confidence that every single number and detail in the POR is exactly the way it was when it was approved and locked. You can always clone any plan, take in new Actuals, and build a rolling forecast and/or set a new POR.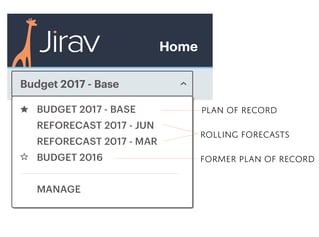 Performance and Usability Improvements
Our proprietary JUICE engine drives Jirav, maintaining all the different plans and assumptions in memory, re-calculating and propogating the values smartly, so that you can focus on the scenarios and trust that everything else is working as you expect. On the user input side, we have designed a cloud spreadsheet interface that lets you interact with large volumes of data in your browser. Recently, we have made some major investments in enhancing the performance of the JUICE engine and improving the speed and usability of the spreadsheet interface. We hope you notice and are delighted by the improvements.
What Do You Think? Let Us Know.
We're passionate about what we're building which is why we want to hear from you. We welcome your feedback in helping Jirav continue to be the most intuitive, sophisticated FP&A tool, designed for speed with an it-just-works philosophy. Let us know what you think and we look forward to keeping in touch.