Annual Operating Plans
Use driver-based modeling to create and manage operating plans and budgets faster than ever.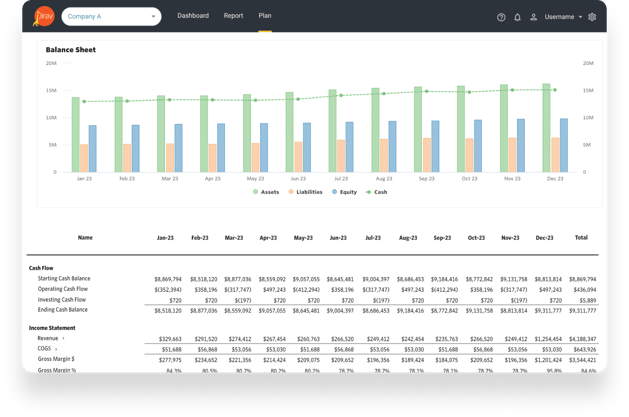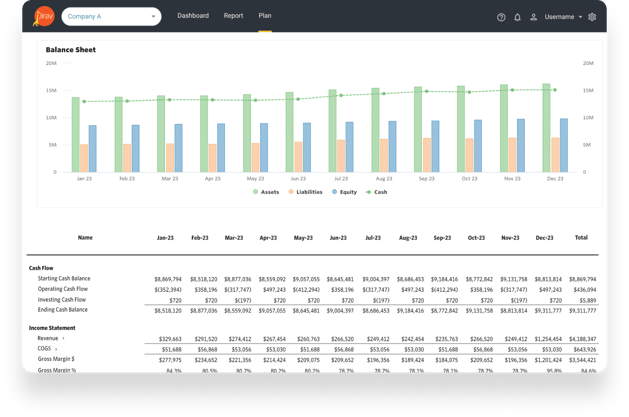 Build the financial blueprint for your business future.
Did you know that startups that plan are 16% more likely to achieve viability than those that don't?

Developing an Annual Operating Plan and Budget is vital for a business. It helps define the resources that need to be allocated to achieve both long and short-term goals and outlines the expected revenues and expenses required to reach these goals.

In Jirav, you can tie out your Income Statement, Balance Sheet, and Cash Flow Statement. By doing this, you can build a comprehensive framework that uses business drivers you define to achieve your business goals.