Join the accounting firm partner program
Partner with us, we'll share all the best practices we've learned working with more than 1,500 accounting firms and growth companies so you can successfully offer strategic advisory services to your clients.
Partner program member benefits
Joining the partner program is free! As you begin to offer strategic advisory to more clients you will gain additional member benefits.
Benefits include:
Dedicated Partner Account Manager
Dedicated Partner Implementation Manager
Partner Certification Program
Wholesale Pricing

Access to sales and marketing materials
*Members become eligible for benefits after adding their first client
Earn points to reach more partner benefits
As a Jirav Accounting Partner you receive points to reach higher partner tiers, unlocking additional benefits, greater wholesale discounts and free VIP professional service hours.
Increase wholesale discounts
Gain additional support
Unlock more benefits
partner rewards tiers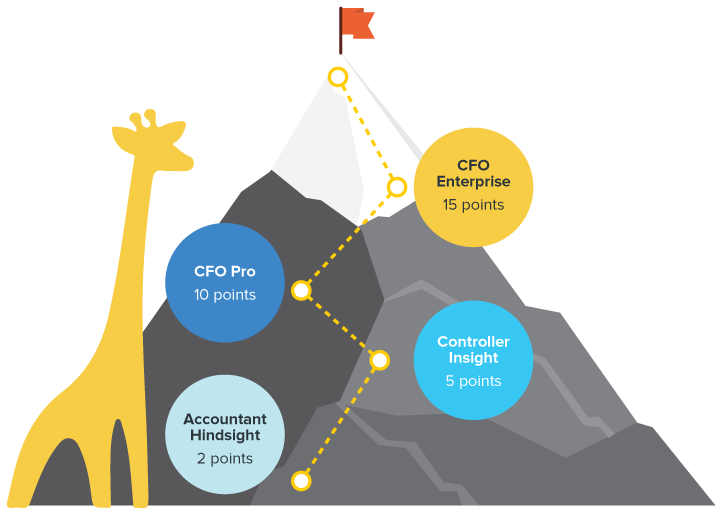 Jirav excites me because data visualization is the key to working with clients, advising them, and getting them engaged. Just seeing where you've been won't cut it anymore. Jirav is a core element of the next generation of client solutions for Aprio and Aprio Cloud.
Bruce Phillips,
Managing Director & Partner
Aprio
Products designed with your clients in mind
Strategic advisory is a journey. Our products are packaged to match your client's adoption of strategic advisory services. Pricing is aligned to client needs so you can offer them the highest value while maintaining your margins.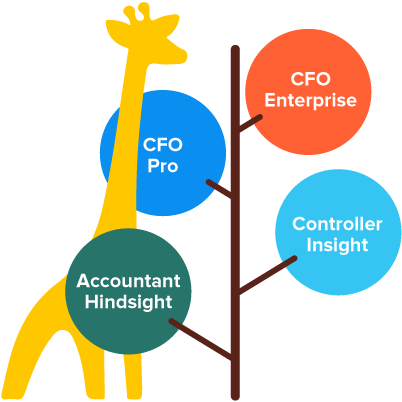 Preferred partner solution of CPA.com
We are proud to be the preferred CFO services and FP&A advisory solution of CPA.com. F
ormed by the American Institute of CPAs, the world's largest member organization representing the CPA profession,

CPA.com chooses their partners carefully. We are honored to be to the only FP&A solution endorsed by CPA.com.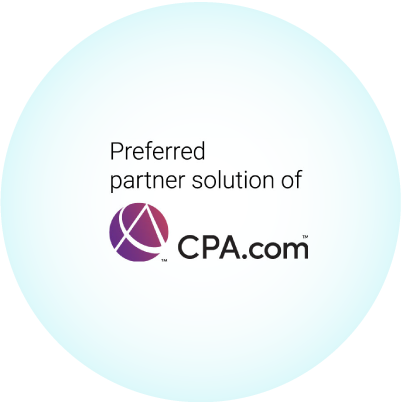 Why partners choose Jirav
With Jirav, we're able to deliver real-time insight across finance, operations, personnel and other areas of the business within minutes. We can setup custom drivers and KPIs for nearly anything so we can help our clients, and our own team, understand the big picture and make more intentional, impactful decisions.
Matthew MAY,
Acuity Founder and
VP of Sales and Marketing
FEATURES
Starter

(20-29 points)*

Bronze

(30-99 points)

Silver

(100-199 points)

Gold

(200-499 points)

PLATINUM

(500+ points)

Sales & marketing toolkit

Sales & marketing toolkit includes 3 training courses covering 6 modules to help you price, package, sell and market CFO services. It also includes marketing templates to expedite launching your CFO services practice.

Sales & marketing toolkit includes 3 training courses covering 6 modules to help you price, package, sell and market CFO services. It also includes marketing templates to expedite launching your CFO services practice.

Sales & marketing toolkit includes 3 training courses covering 6 modules to help you price, package, sell and market CFO services. It also includes marketing templates to expedite launching your CFO services practice.

Sales & marketing toolkit includes 3 training courses covering 6 modules to help you price, package, sell and market CFO services. It also includes marketing templates to expedite launching your CFO services practice.

Sales & marketing toolkit includes 3 training courses covering 6 modules to help you price, package, sell and market CFO services. It also includes marketing templates to expedite launching your CFO services practice.

Sales & marketing toolkit includes 3 training courses covering 6 modules to help you price, package, sell and market CFO services. It also includes marketing templates to expedite launching your CFO services practice.

REWARDS
Partner

(10-19 points)*

BRONZE

(10-74 points)

SILVER

(75-249 points)

GOLD

(250-449 points)

PLATINUM

(450-699 points)

PLATINUM

(700+ points)

Partner Portal

Dedicated Firm Onboarding

Certification & Badges

Branded Client Experience

Progressive Wholesale Pricing

Free Pro Account

Co-branded Marketing Materials

Customer Success Manager

VIP Professional Services Support

VIP Customer Success Manager

Co-branded Marketing Events

Co-branded Marketing Budget

Jirav Tower Advisory Council

LITE
STARTER
PRO
ENTERPRISE

POINTS

1 point

2 points

10 points

15 points