Grow firm
revenue
Firms that offer high-demand advisory services like budgeting, forecasting, and FP&A are 34% more profitable than those that don't. With our training and technology, offering these services is easy.
Increase revenue
per employee
Grow your client base without scaling staff by leveraging integrations and automation, putting the burden of work on systems instead of people.
Realize more revenue per client
By offering higher-value FP&A advisory services, you'll create more strategic, longer-lasting client relationships, with the added bonus of more revenue per client.
Recommended by CPA.com
CPA.com was formed by the American Institute of CPAs, the world's largest member organization representing the CPA profession.

As the leader in assisting accounting firms to optimize their Client Advisory Services (CAS) strategy, CPA.com has carefully selected their preferred technology providers necessary to run an optimized CAS practice. Jirav is CPA.com's selected partner and preferred solution for FP&A and business planning.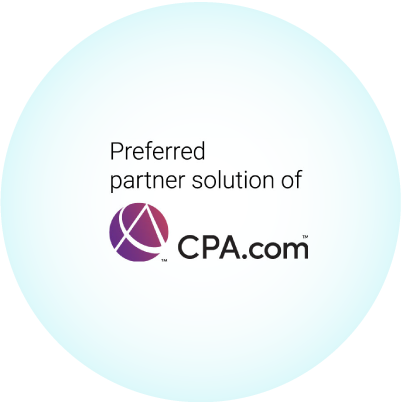 FP&A built for accounting firms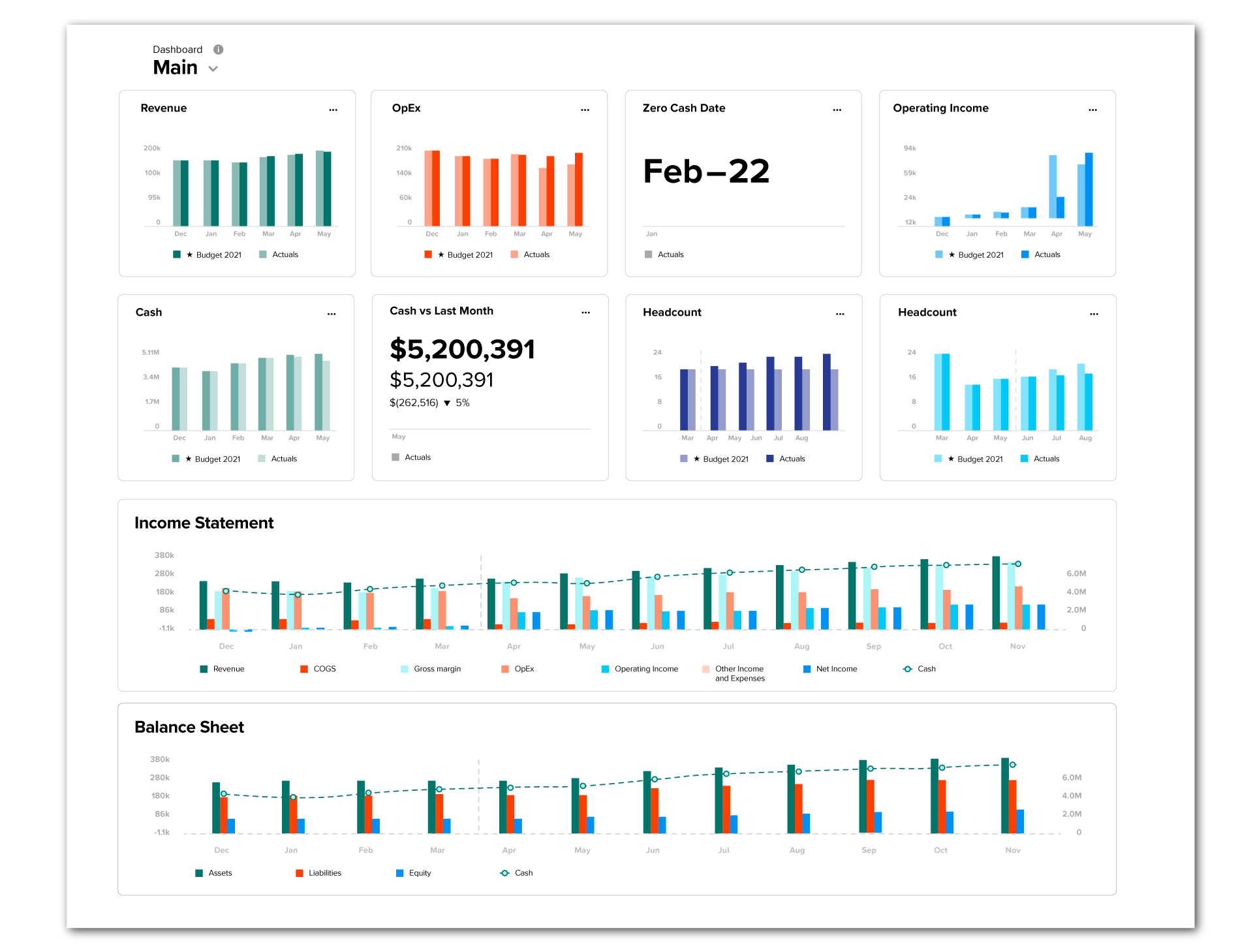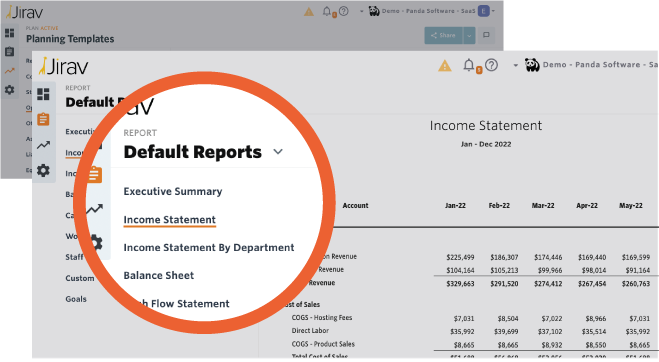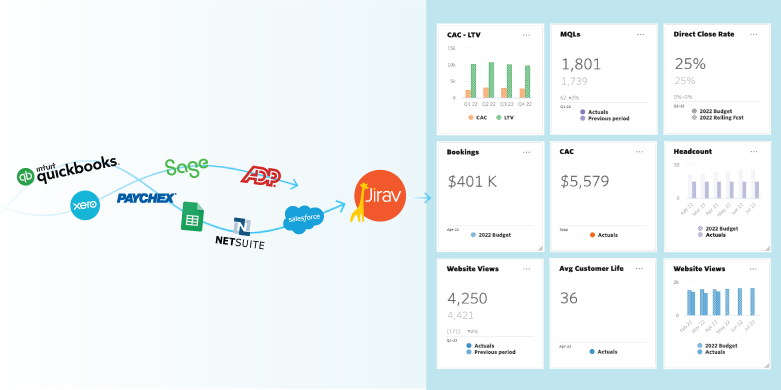 We're already much more of a partner for clients, rather than the people who just compile reports for them. We've already started to see so many new opportunities for serving our clients better—and we have more time to pursue those opportunities
Cathy Becker, CPA, CGMA,
Project Manager & Sr. Controller
AccountingDepartment.com
Example advisory services enabled by Jirav


Budgets
Build trended budgets in minutes or create complex model-based budgets.
Forecasts
Build and adjust client forecasts based on actuals. Predict how the month or next 5 years will develop.
Plans
Create financial and non-financial plans, to offer clients the strategic tools necessary to hit goals.
Report packages
Instantly generate a variety of reports and automate into client ready report packages.
Dashboards
Templated, customizable dashboards, beautifully accurate and on-demand for clients at any moment.
Variance analysis
Automate budget vs. actual and variance reports so clients know exactly how they are doing against plan.
Cash flow
optimization
Track burn rate and use rolling forecasts with scenario analysis to help clients determine cash strategies.
Scenario planning
Create and compare multiple scenarios for your clients and find optimal growth strategies.
The Jirav Tower
Get best practices insights for CAS practices learned from our more than 1500+ customers.
Integrate other managed systems and key financial data
Jirav built our integrations with accounting firms in mind. This means fast, powerful integrations that don't require consulting services. Integrate your clients' financial systems with Jirav and generate 3-way financials, dashboards, and other key insights in minutes. Combine data from actuals and non-financial data with driver-based plans and unlock the ability to offer strategic advisory services to your clients.
Jirav bridges the gap between planning and tracking. Now instead of presenting our clients with Excel models that go stale the next day, we leverage Jirav's technology to help them manage their business in real-time.
Matthew MAY,
Acuity Founder and CFO
Partner with Jirav to grow your practice revenue
Jirav is more than just a software vendor—we're your true partner through the FP&A journey. We know expanding into FP&A advisory can be intimidating, so that's why we partner with accounting firms to provide help and guidance through every step of the journey.

The Jirav Partner Program is your key to FP&A success—we provide the resources that will take you step-by-step through the process of building an FP&A practice and how to grow your revenue. Plus, you'll have access to experts who will guide you through the onboarding process, plus certification and training to help you become your own expert. Learn more about the program and the benefits and rewards you can gain by joining.