Scenario Planning
Predict and plan for multiple business outcomes to manage risk and respond to market forces.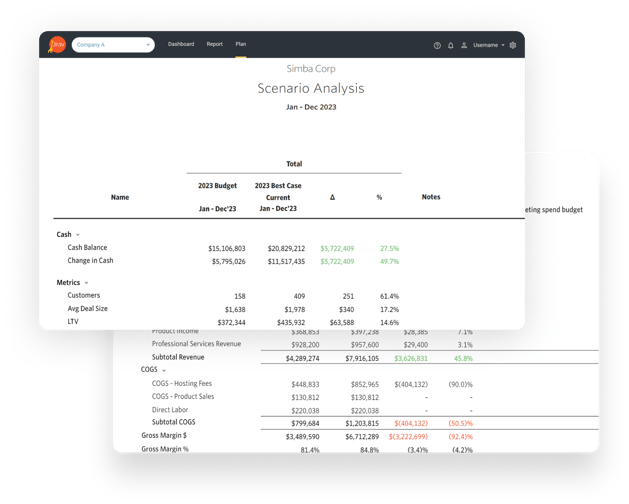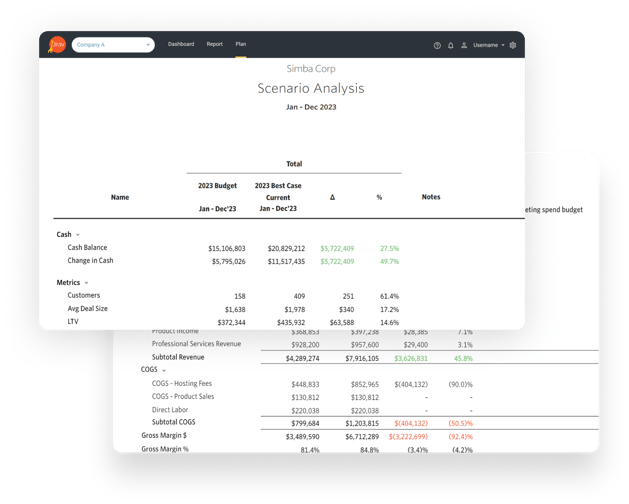 Know the answer to every "what-if?" question.
Many businesses don't plan for multiple scenarios, because it's a daunting task in Excel. But with Jirav, businesses can easily plan for future decisions like changes in product pricing, new hires or a new location, and best-case or worst-case outcomes and immediately see the impact across all three financial statements. Businesses can then make informed decisions to choose the best strategy for their growth.