New:

Publish Reports
We have now made it even easier to manage your workflow around regular reporting. You can first create your entire package into a fully customized and reusable template. When the books are closed, you can review the outputs of the template and you can even invite your colleague(s) to review it with you. Once ready, you can publish the report package.
On publish, all the data is frozen into an online snapshot that can be shared with your clients directly through the app or you can export as a PDF or Excel file and share it yourself. When your client logs in to Jirav, they can see all the outputs shared with them so far, making it a single source of truth for all relevant information.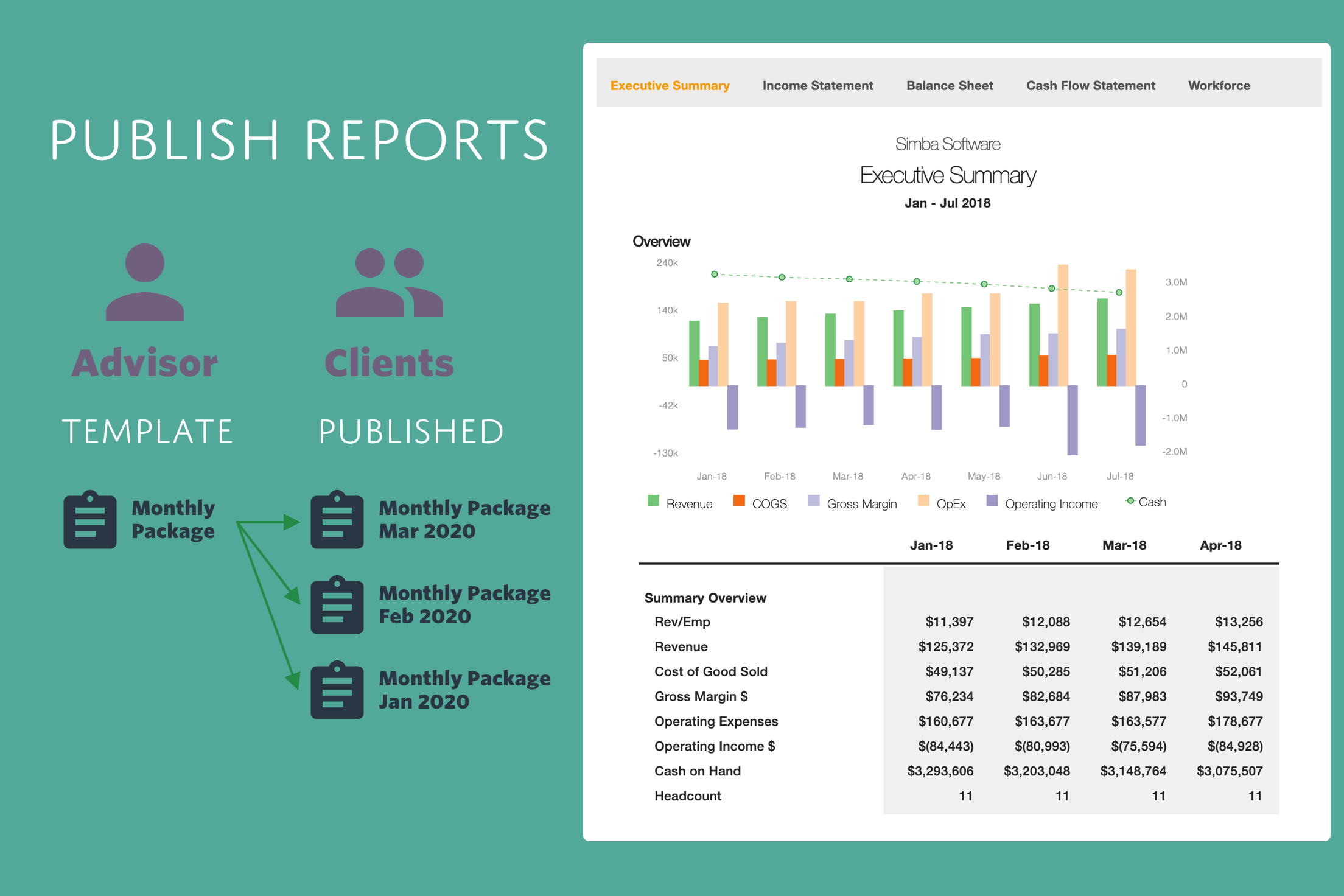 We are excited to hear your feedback!