New:

Excel Export to combine different data sources into a single document
Jirav eliminates Excel from financial modeling and reporting. But sometimes we still need the final outputs in Excel. Multi-tab-export export lets you do exactly that, in seconds!
Without Jirav, to update a financial model or a monthly report, we have to go to each data source and pull individual reports, paste them into a big Excel workbook and painfully clean-up and join all the data. This is very cumbersome and error-prone. Jirav eliminates that by directly connecting to all your data sources, pulling in all the relevant data and automatically combining it all into the formulas and outcomes you want.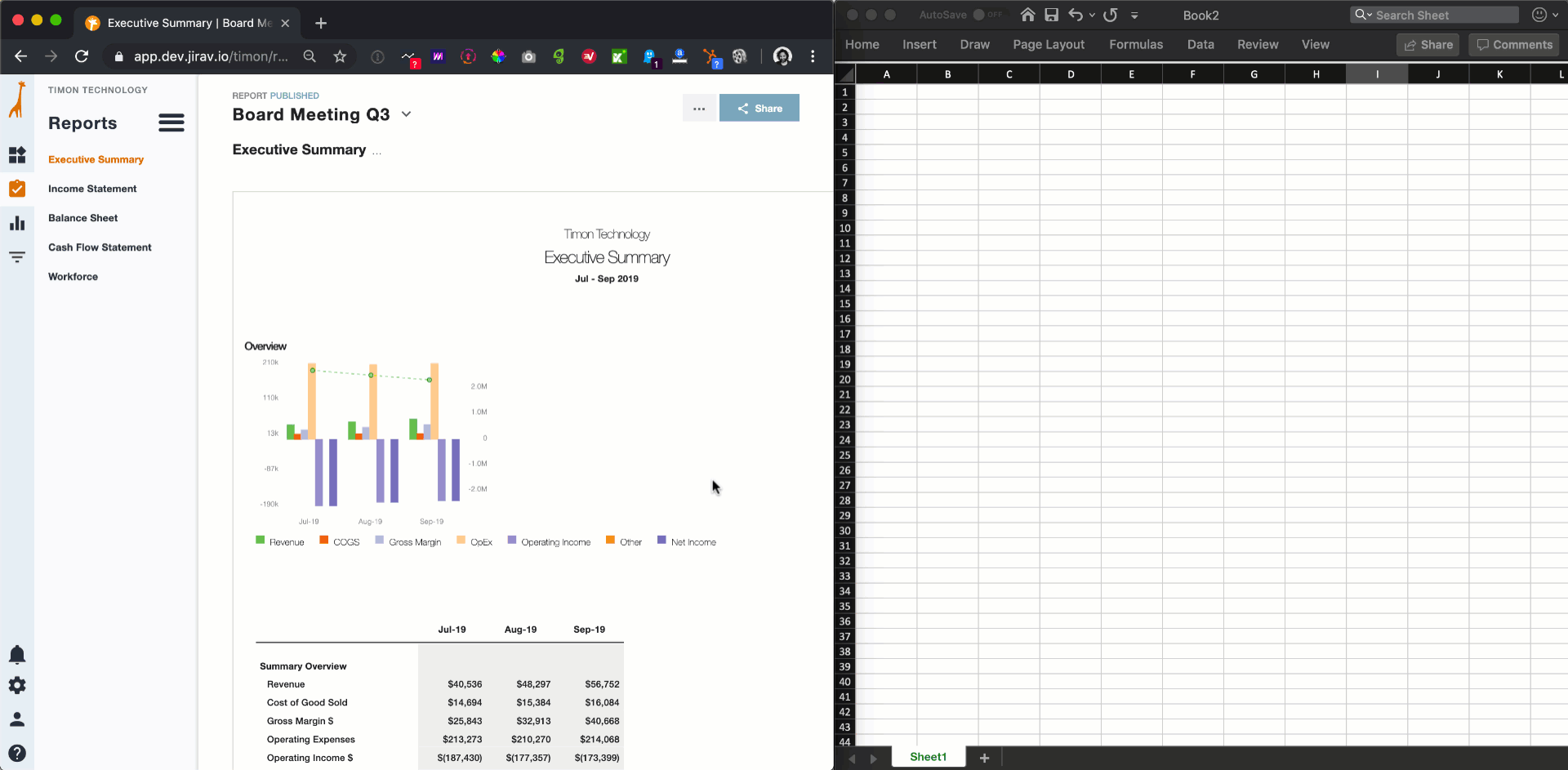 When the model and reports are ready, you can always invite your clients directly to Jirav itself and they can engage with the data directly. But if you really need to export the data you can. We have always supported Excel export of individual reports. And now you can export an entire report package into a single multi-tab Excel! It's very nicely formatted and ready-to be sent or modified as you need.
This is yet another way that Jirav's fits directly with your workflow and eliminates friction from the tasks you have to do. Try it out and let us know what you think!