New:

Fullscreen Tables
With Jirav you can create very sophisticated budgets and forecasts while seeing the impact of your assumptions and changes in real time. Sometimes, you just want to focus into one part and use the full screen to review and make changes.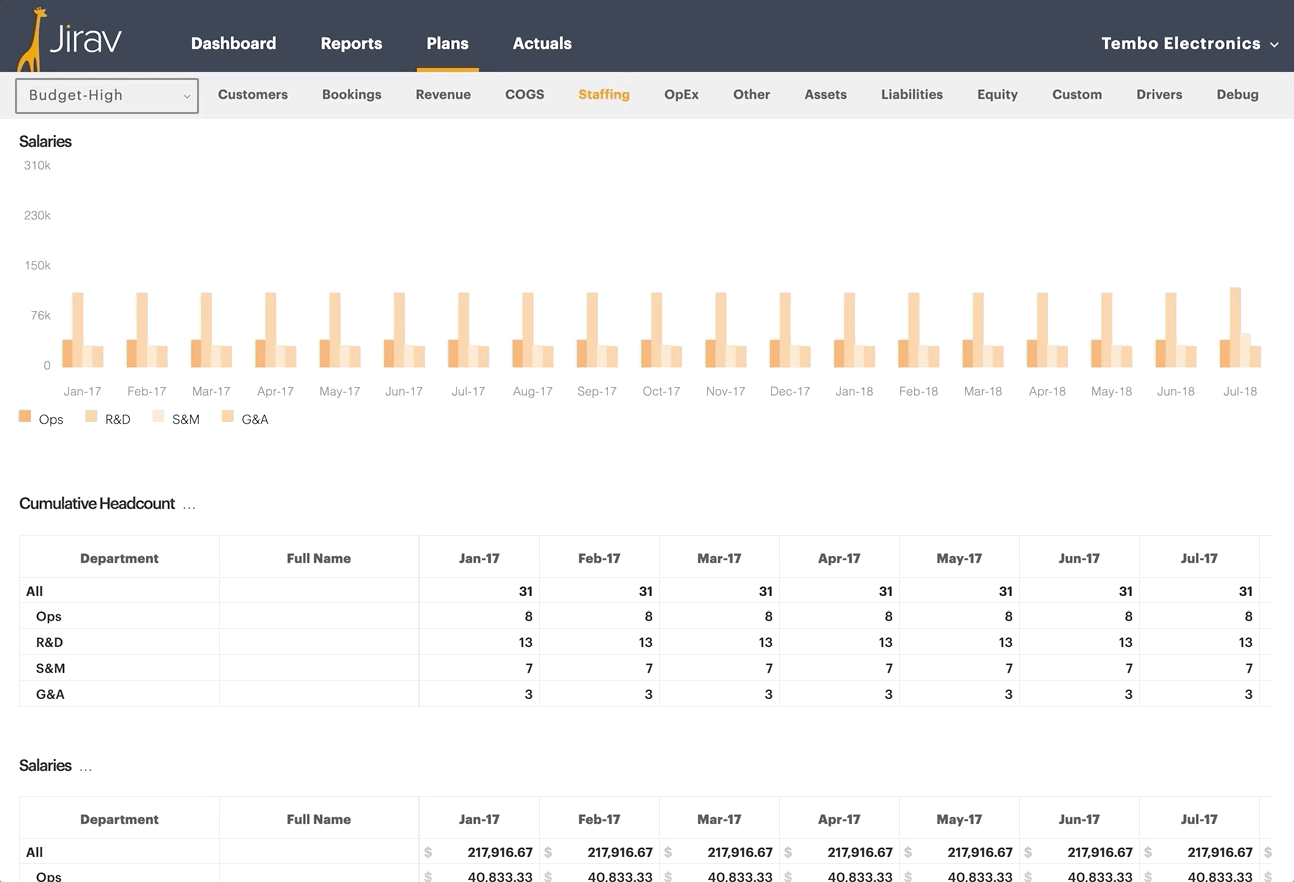 We just released a fullscreen mode that lets you easily switch in and out of a focus view and an overview view. This is available on all tables in Jirav.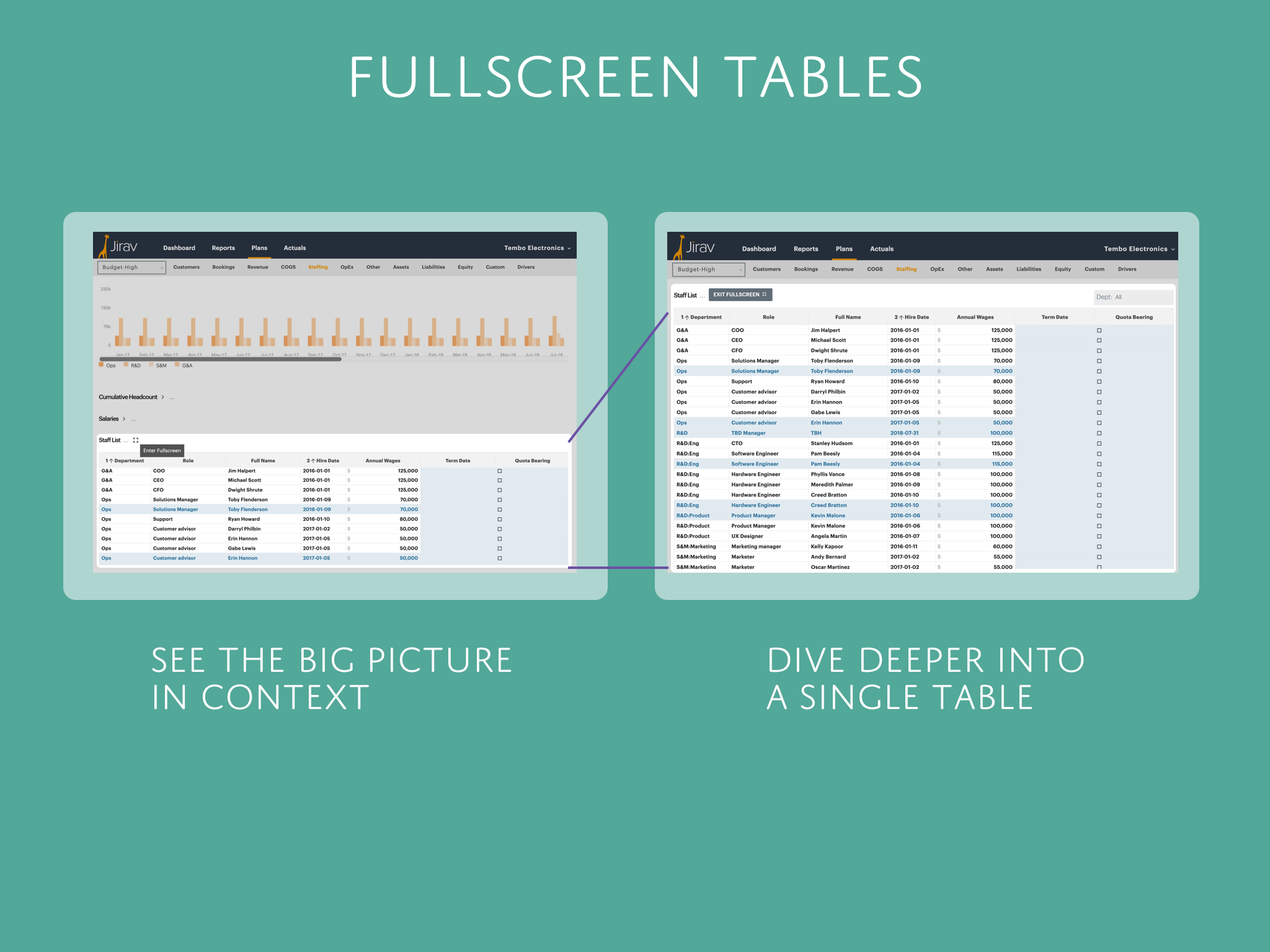 Try it out and let us know what you think!