New:

Share Report Packages
Jirav helps you create beautiful reports and combine them into different packages, letting you tailor your story to your audience. We already had role-based sharing and we just added direct sharing making it even easier to share these packages.
In the example above the CFO is sharing the Board Meeting report package with board members of the company. Within the package the CFO can combine different reports together and customize them down to the last detail. The board member can sign in and view just this limited collection of highly relevant reports.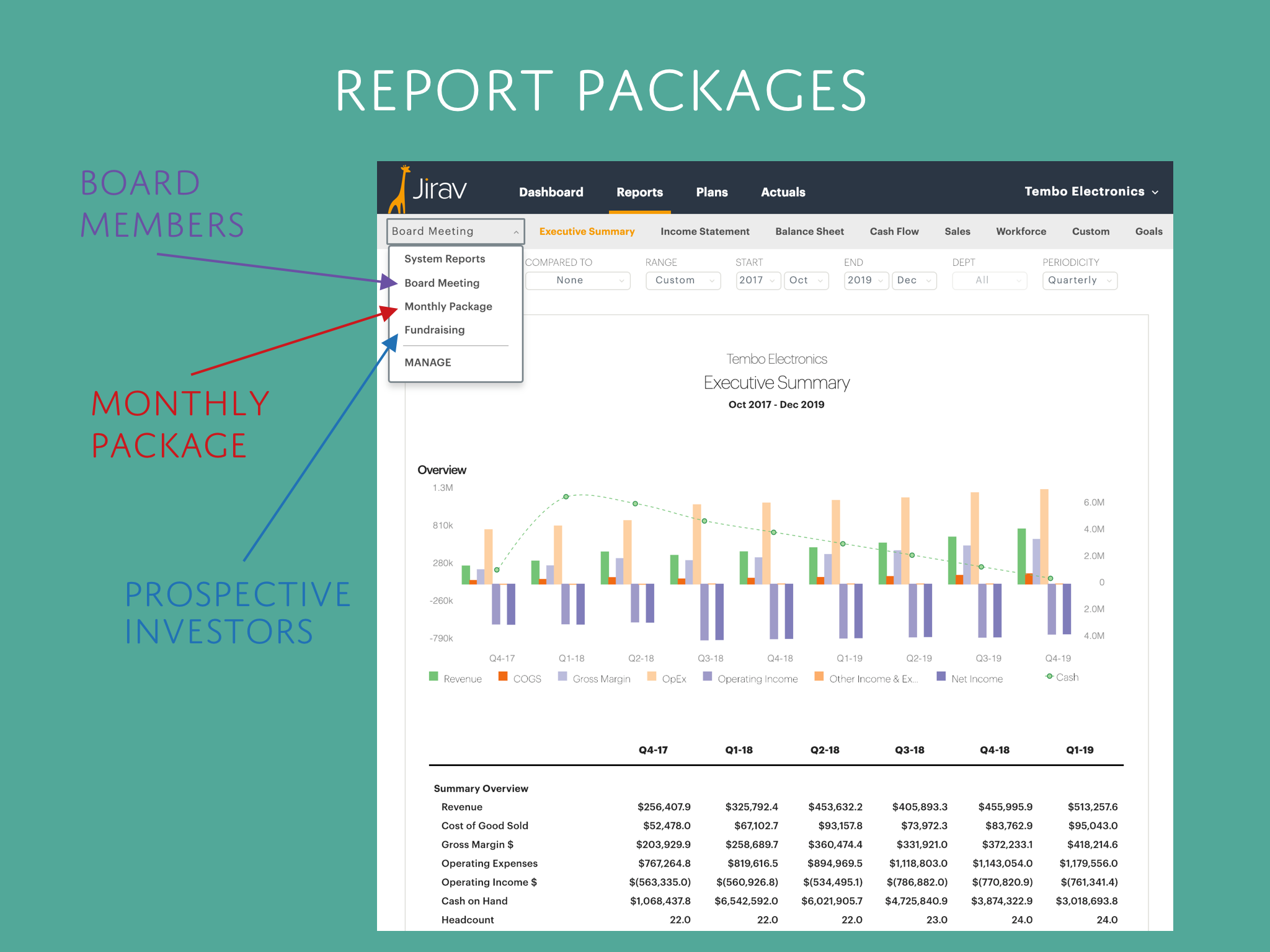 Combined with the report packages feature that lets you create multiple packages, you can now create and share different views into the company, all coming from a single source of truth!