Maximize
growth
Model the outcomes of investing in sales, marketing or other areas. Scenario test to optimize your growth strategy and track results to plan.
Operate with
financial excellence
A key to growth is having a plan and measuring against it. Managed detailed KPIs and collaborate with owners to keep the business on track.
Gain time to
be strategic
Growth company finance teams lose too much time to spreadsheets and generating reports. Automate the tasks and focus on being strategic.
Enterprise-grade insights and tools made accessible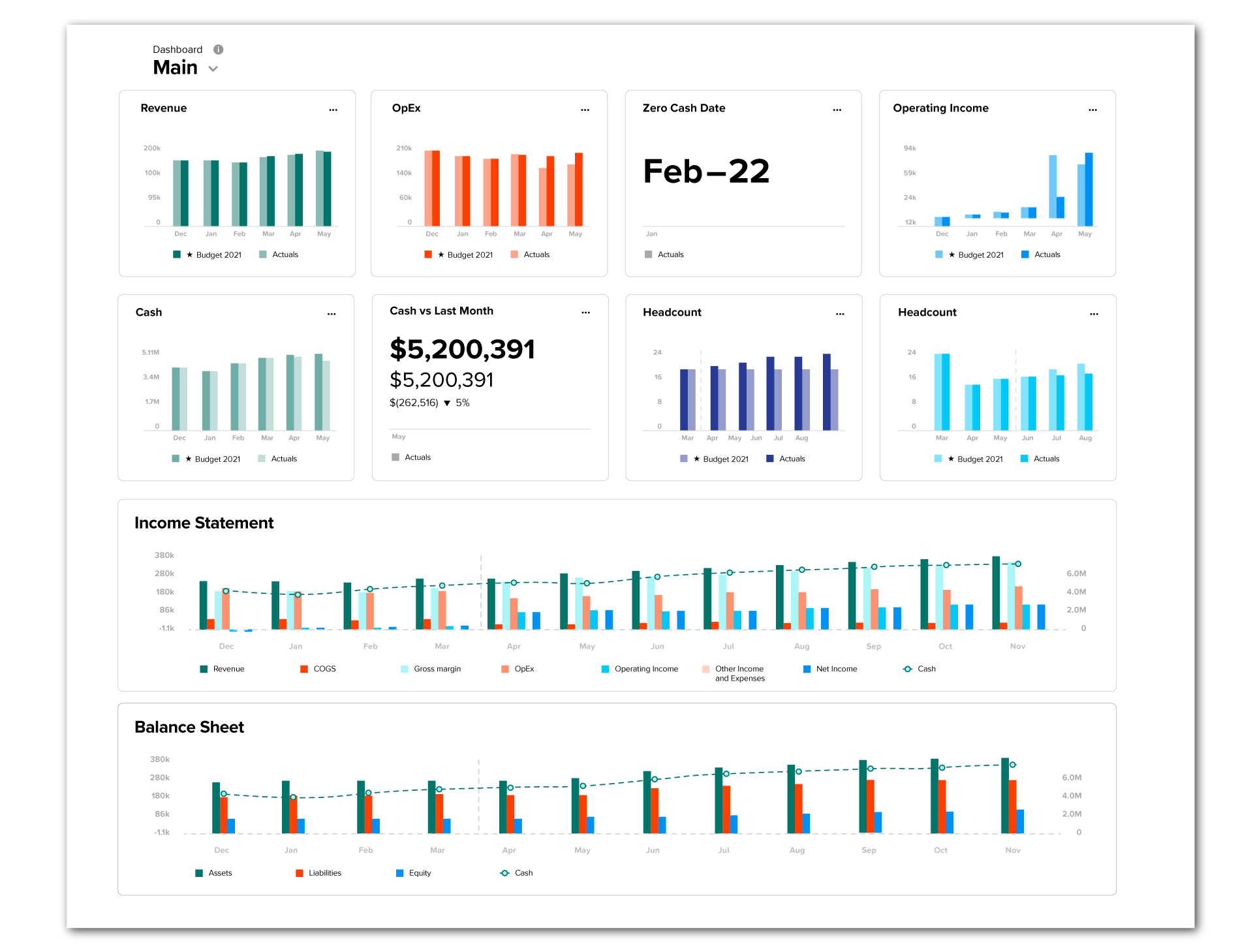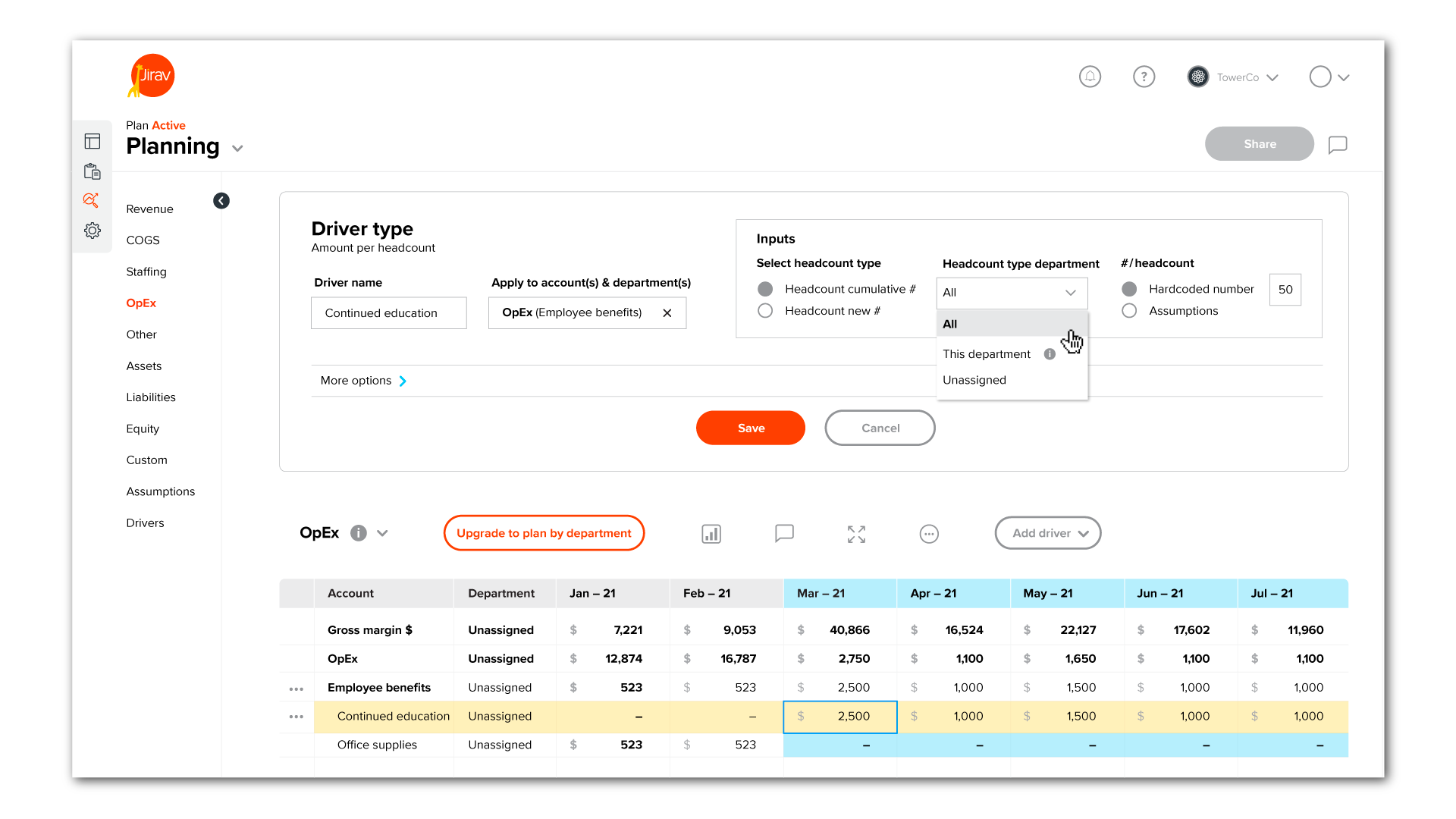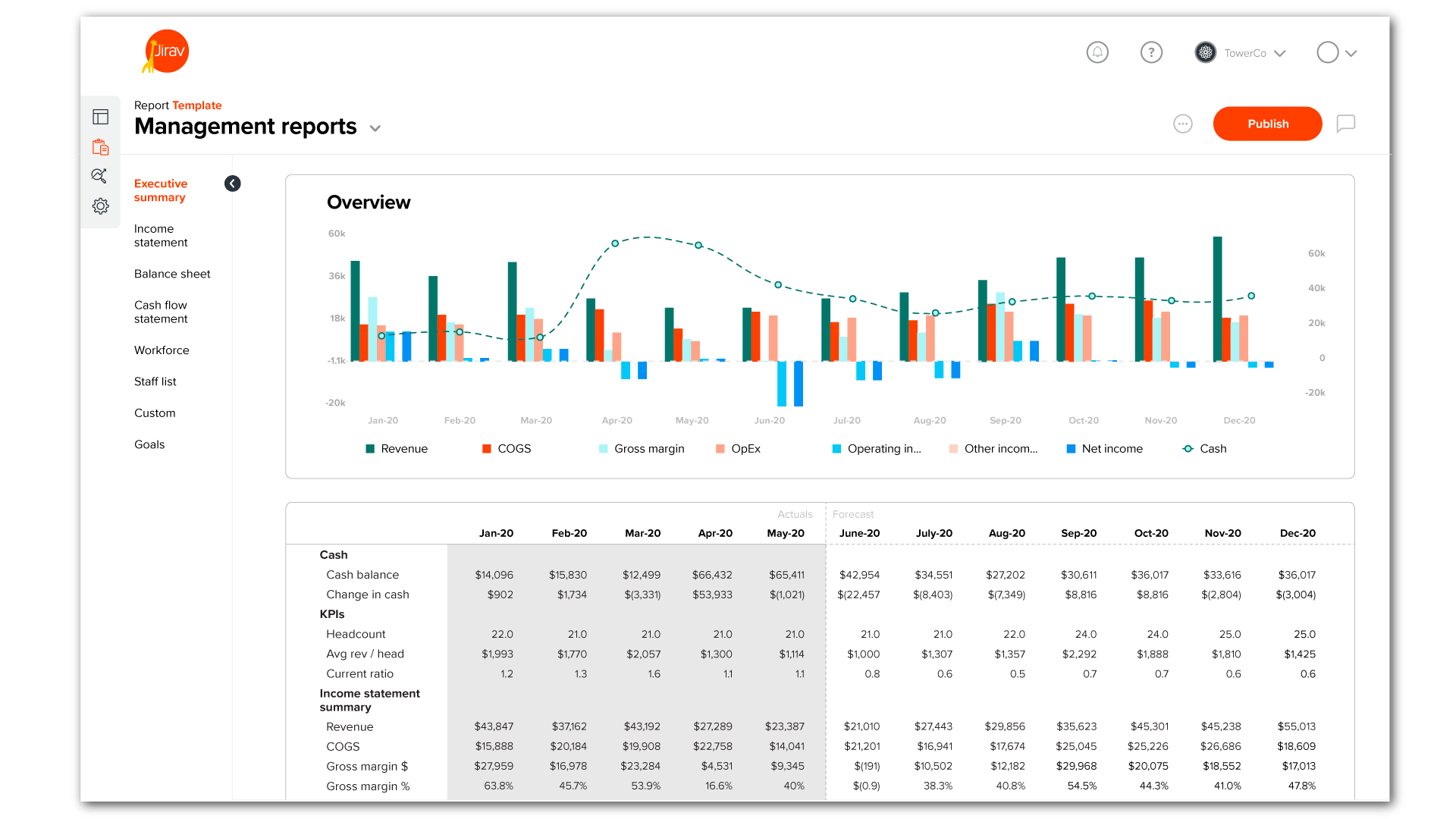 I've been looking for this software for ten years, across multiple different startups. I wanted FP&A for growth companies that can integrate with QuickBooks and analyze plan versus actuals. Jirav does what a growth company needs.
Andrew Eye,
CEO and Co-Founder,
ClosedLoop
Growth focused capabilities


Report packages
Automate investor packages and key reports eliminating the time wasted on spreadsheets.
Dashboards
Gain instant access to critical business metrics and KPIs.
Variance analysis
Track how you are doing against plan and know immediately exactly where variance occurred.
Cash flow
analysis
Know exactly how much runway you have, forecast zero-cash day, breakeven or other financial milestones.
Operating plan &
budgets
Use driver-based modeling to create and manage operating plans and budgets faster than ever.
Sales & workforce planning
x&PA. Use Jirav for non-financial data planning to build and offer a complete strategic picture of our company.
Scenario planning
Easily create and compare multiple scenarios to find your optimal growth strategy.
Rolling forecast
Build and adjust forecasts based on actuals. Predict how the month or next 5 years will develop.
The Jirav Tower
Get best practices insights on FP&A and planning learned from our more than 1500+ customers.
Integrate key financial & non-financial data
Not all integrations are equal. We'd challenge you to find a planning solution that has made integration as simple as Jirav. Our integrations can be done without consulting services, in only a few minutes. Integrating with your key financial systems you can cut hours off the time it takes to create reports, budgets, or forecasts. Eliminate the hassles of Excel and capitalize on the power of automation.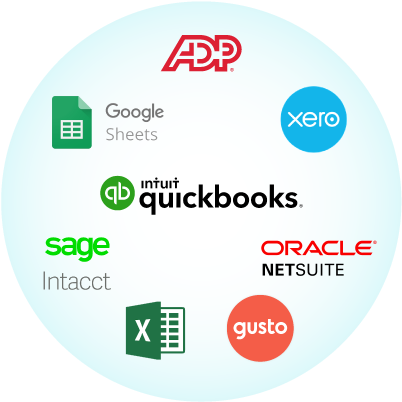 Carta Startup Stack Partner
Jirav is proud to be a part of the Carta Startup Stack. Carta has specifically
curated directory of recommended products and tools to help founders build and scale companies. We are honored to have been selected as a go-to partner for FP&A and business planning.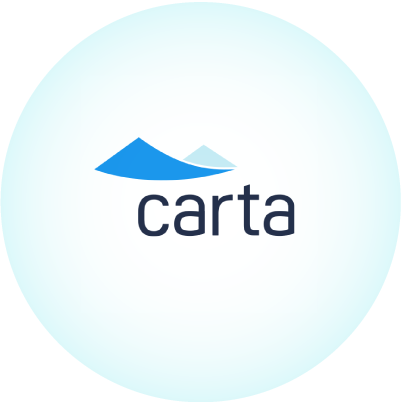 Recommended by CPA.com
We are proud to be the preferred FP&A and planning solution of CPA.com. As the world's largest CPA profession member organization, CPA.com chooses their partners carefully and we are honored to be to the only FP&A and planning solution endorsed by CPA.com.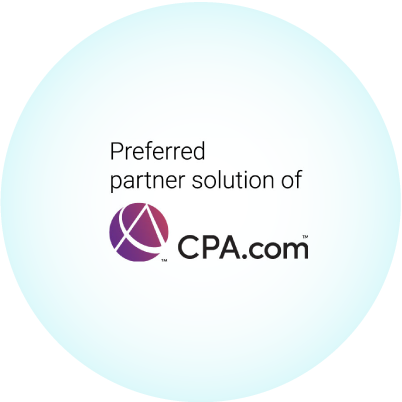 I looked at Adaptive Insights, as you can guess it was a lot more, and probably not a fit for a company as big as ours...since using Jirav, I've found the product itself is quite amazing.
NAKUL TANDON,
Chief Financial Officer,
Adarza Biosystems
From top 10 global firms to individual operated boutique firms
Jirav provides the technology, step by step instructions and training to meet your FP&A practice goals.
New to FP&A
advisory
Jirav offers a simple step by step approach to successfully building an FP&A practice
We offer guidance on:
How to efficiently deliver services
Service packaging and pricing
How to launch you practice
Talk to a consultant about launching an FP&A practice
Already providing
FP&A and CFO services
If you already offer FP&A services, Jirav is all about scale, providing additional insights and creating more firm revenue
We offer guidance on:
Automating your current services
Offering additional insights
Increasing firm margins and
Talk to a consultant about scale and efficiency