Recently, I had the pleasure of chatting with Brannon Poe of Poe Group Advisors for his forthcoming Accounting Practice Academy course for CPA firm owners.
I shared a brief overview of the philosophy behind the product and how Jirav helps CPA firms move up the financial analytics value curve. We do that by automating and improving deliverables to clients from bookkeeping to outsourced controllership, to CFO services.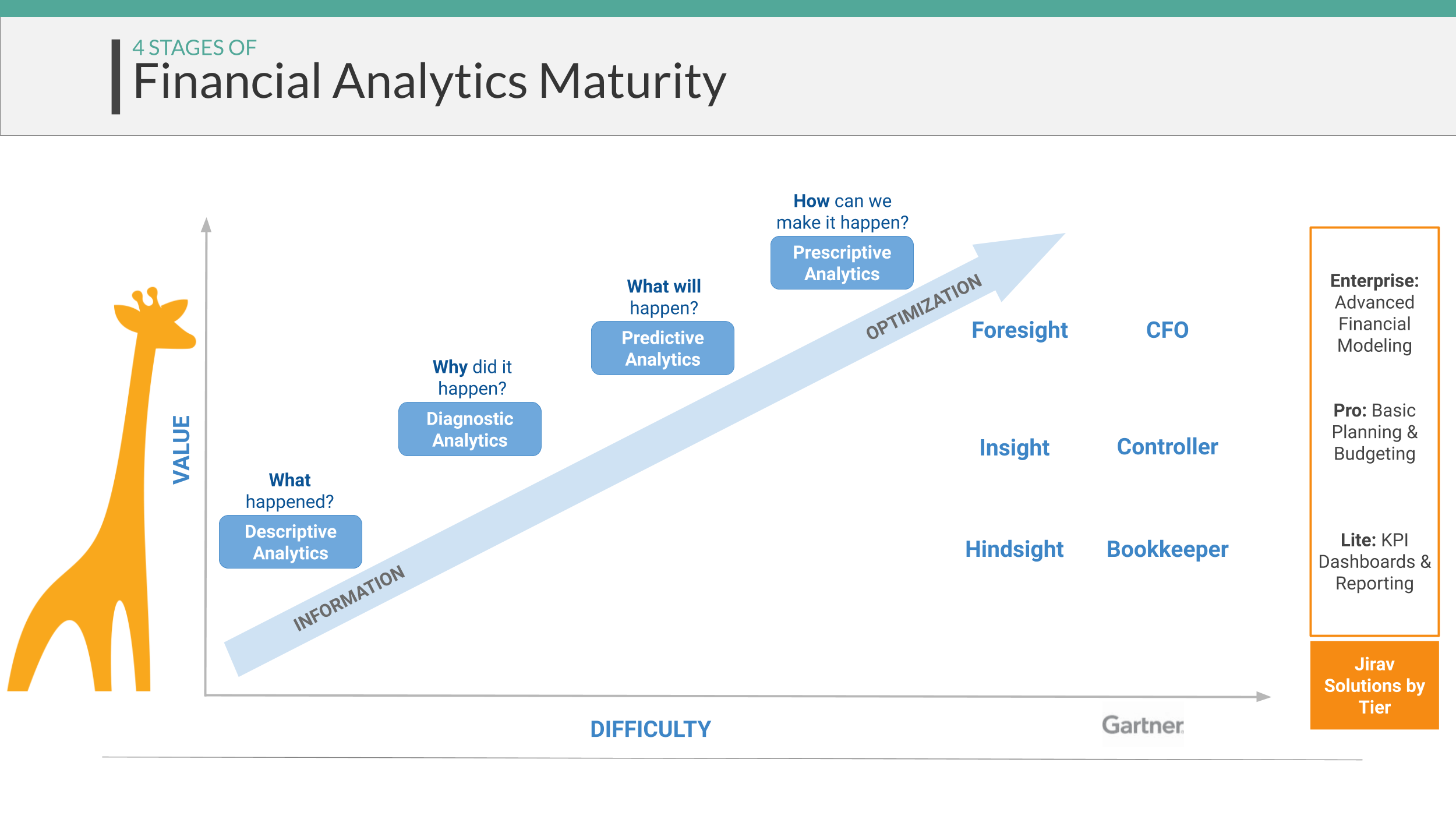 I was joined by Ryan McDonald, VP of Sales and Business Development, who demonstrated how Jirav's dashboards, reports, and plans achieve that goal.
Watch the recording above to learn in 40 minutes how Jirav can help your accounting firm improve margins, develop more meaningful client relationships, and charge more for high-value advisory services in a systematic, scalable way.
Ready to see your own data in Jirav?