Recently we shipped two new features—Google Sheets Integration and Goals. Google Sheets can now be a source of actuals for KPIs that don't belong in the general ledger but are important to your business. Goals can be defined manually and performance can be tracked against them.
New Feature: Google Sheets Integration
Bring even more data into Jirav with custom lines from Google Sheets.
You can now import custom time-series data from Google Sheets. This is perfect for data that is unique to your business beyond your basic accounting, sales, and workforce tools. You can roll this information into your model for planning and easily track your progress across the Jirav platform.
For example, marketing funnel data:

In this example, advertising spend should drive website visitors, leading to qualified leads which will convert to new bookings:
Website Visitors from Google Analytics
Qualified Leads from Hubspot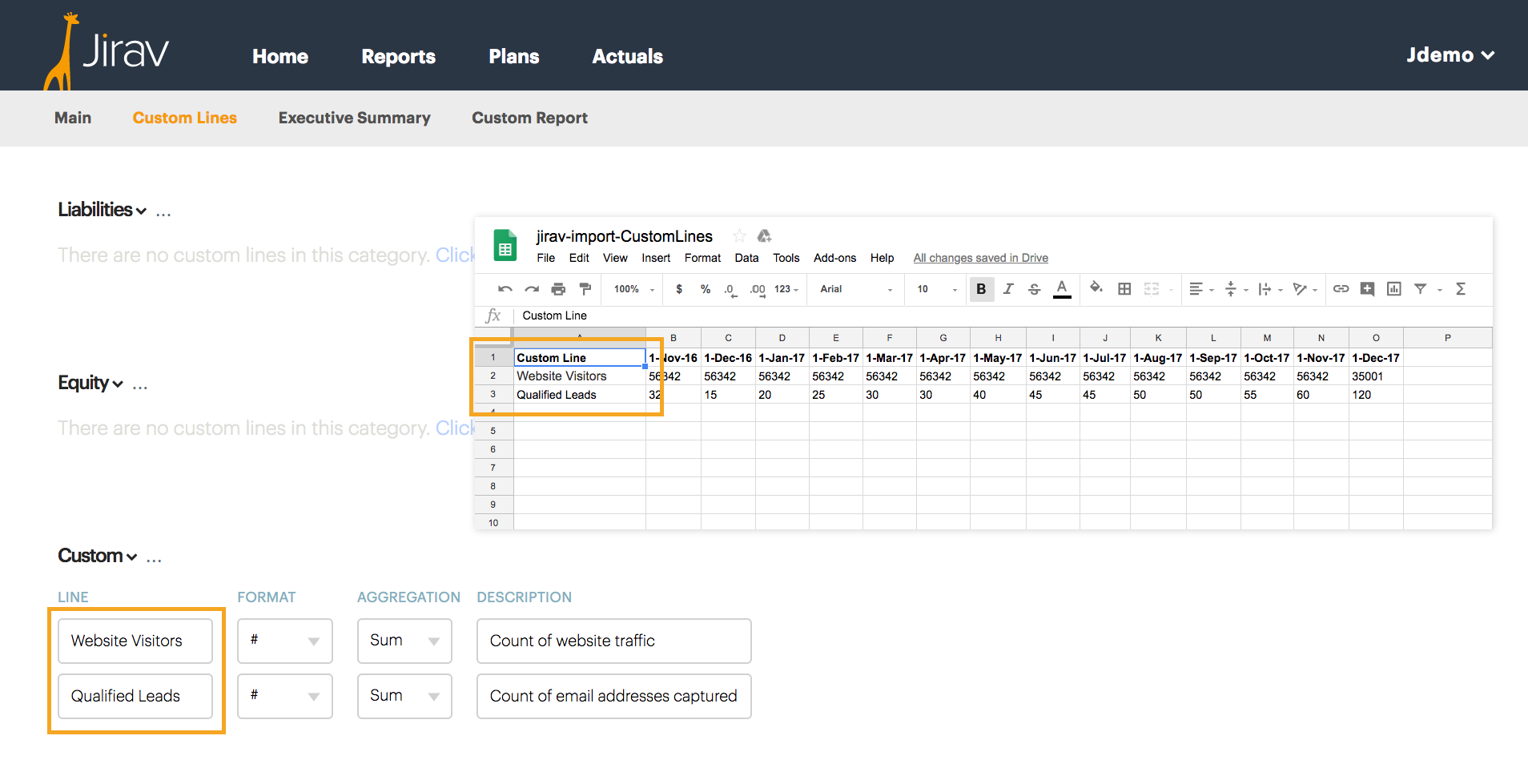 You can see reports and plans for these custom lines from Google Sheets, including variances.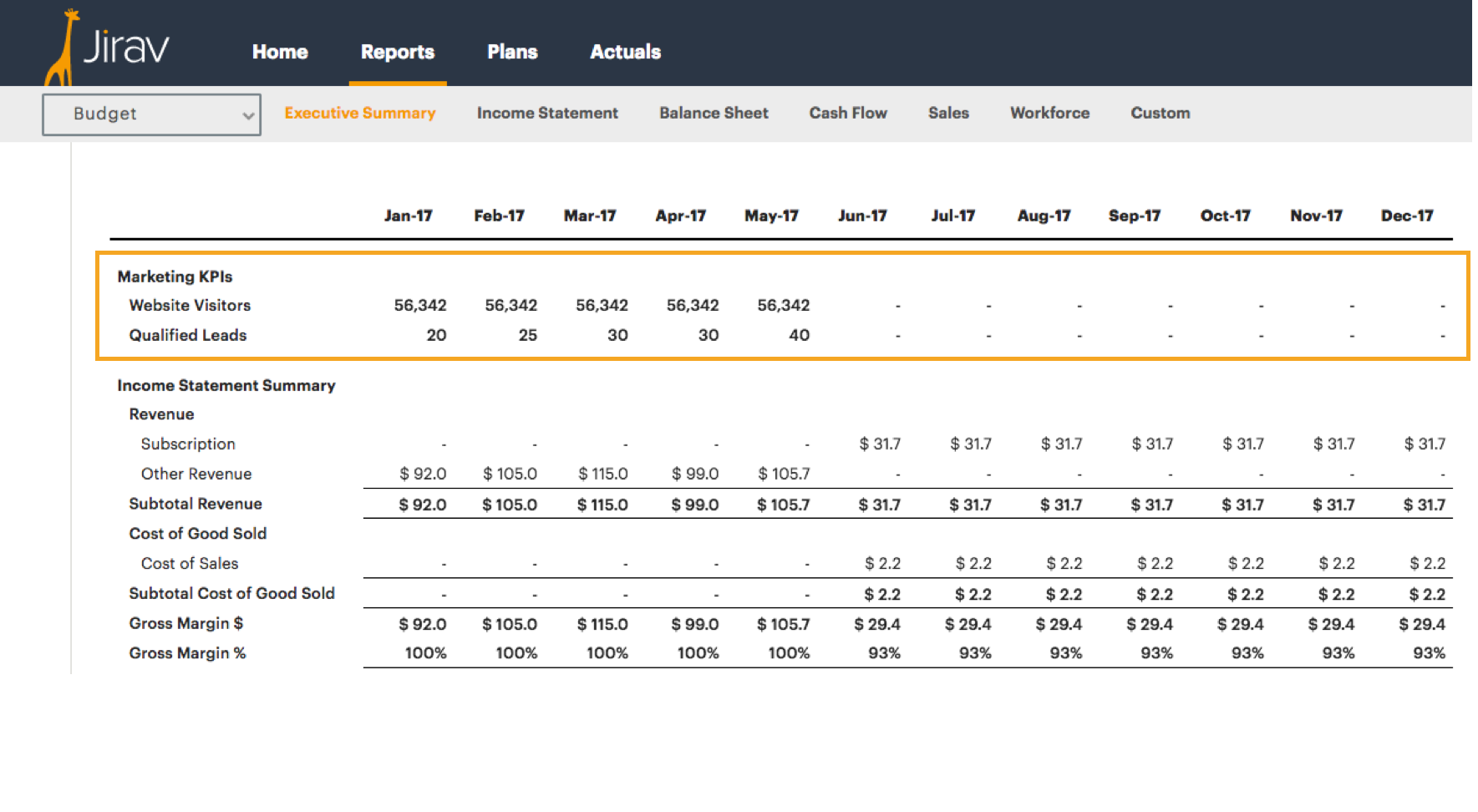 To learn more about how to integrate with Google Sheets, read the article in the Jirav Help Center.
New Feature: Goals
Set high-level goals and track performance against them.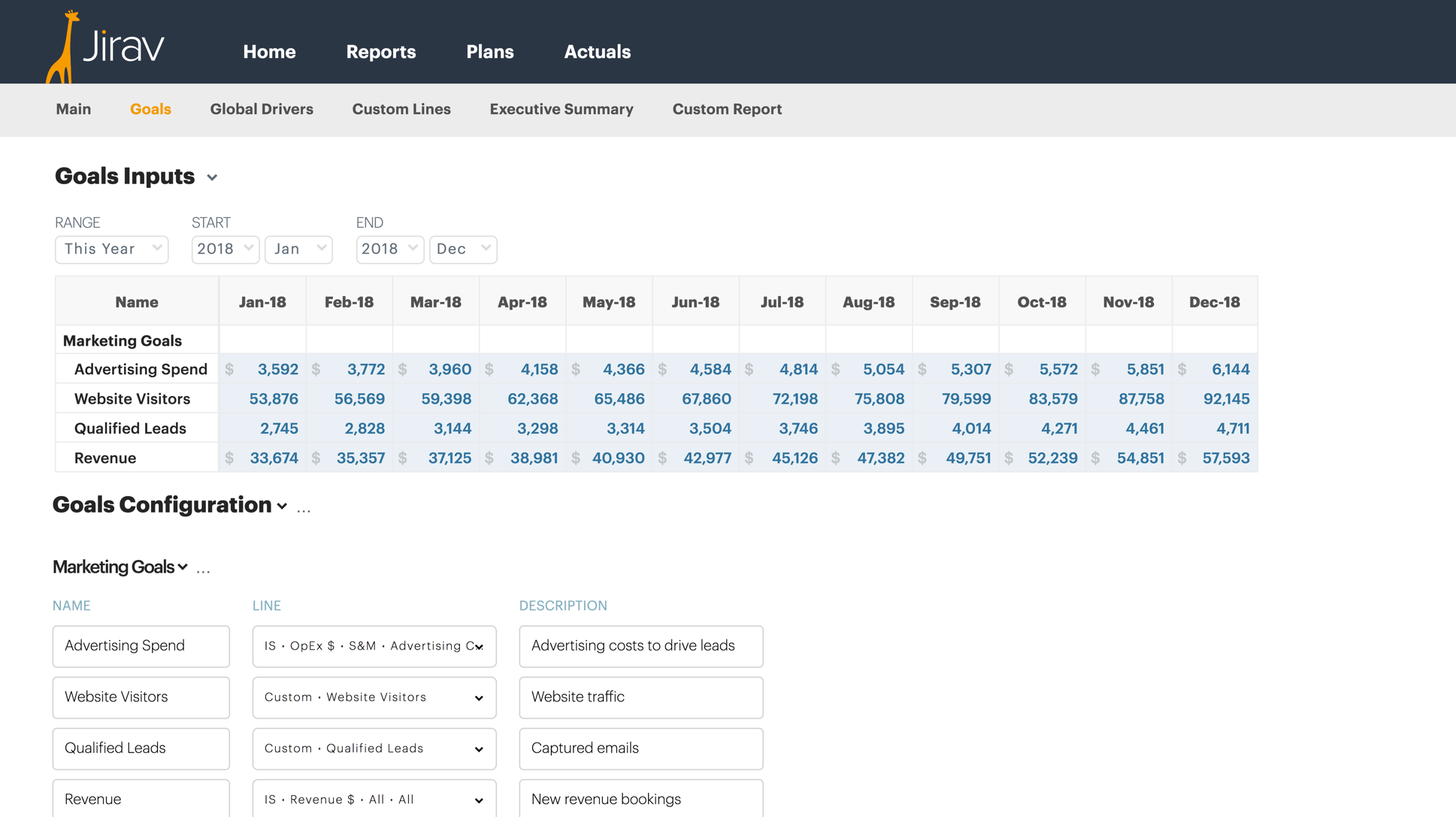 You can now set Goals for anything you'd like in Jirav—Accounting, Sales, and Workforce—even Custom KPIs. This enables you to quickly set top-level goals that you want to achieve and set a target for your teams to hit as they contribute to the Planning modules of Jirav. You can then analyze this data and see if the metrics and assumptions you've set will make you likely or not to hit the top level Goals set.
Setting goals—the high-level targets you want to achieve—are the just the first step and involve many moving pieces to achieve them. Plans are how you'll get there. For financial leaders, building bottom-up plans with actionable targets for each team are how you motivate and measure each department's contribution to company-wide goals.
Track your Goal performance with Variance Reports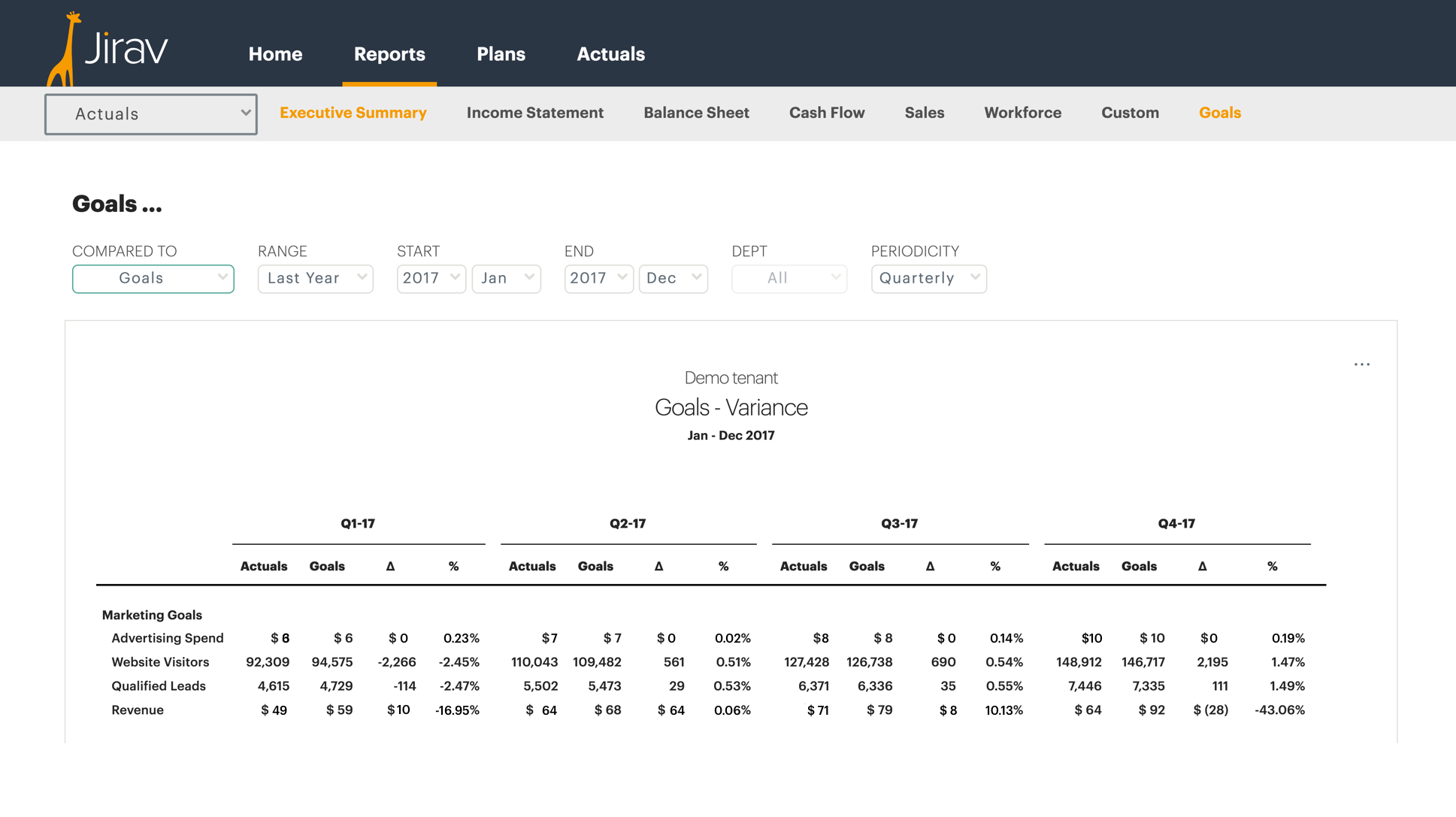 Lite users can track actuals against goals using Jirav Dashboards & Variance Reporting.
Pro users can also create model-based plans built from the bottom-up and see how their Plans drive them towards hitting their Goals. Setting goals and accurately planning to achieve them is critical to growing your business. To learn more about how to define Goals, read the article in the Jirav Help Center.
---
Upcoming Event: Finovate 2018
CEO Martin Zych will be pitching Jirav to 1,000+ attendees at Finovate 2018 in Santa Clara May 8-11th. Hope to see you there!