Financial planning & analysis
transformation:
the crucial
s
hift from
descriptive
to
p
rescriptive
FP&A is great when it comes to setting targets for
other teams—think budgets, sales quotas, revenue goals etc. But
the very team responsible for measuring
performance
across the organization
often
lacks structure
when it comes to evaluating the
ir own impact. FP&A teams must move away from
low-value number crunching to become high-value strategic partners
that drive the business.
Understanding your analytics maturity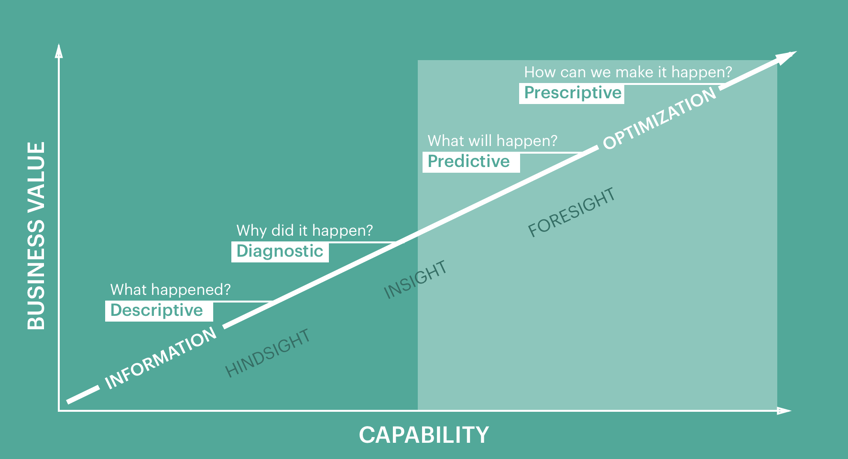 The
Gartner Data Analytics Maturity Model
is comprised of four stages which are
defined by the simple question
s
asked in reference to
the
data
:
1. Descriptive
2. Diagnostic

What happened?

Why did it happen?

Historical-only reports

Trend charts

Rear-facing metrics

Variance reporting

Static budget vs. actual
3. Predictive
4. Prescriptive
What will happen?
How can we make it happen?

Rolling forecasting with real-time data

Scenario planning

Optimizing for actions that result in revenue growth

Model/bottom up thinking

Scalable business drivers
The
framework
is most effective
when it
'
s applied to an event that i
s
representative of
an entire
team effort such as
a
quarterly
board
presentation
:
Was the

b

oard satisfied with

our

explanation of

what happened?

Do they agree with

our

reasoning

of

why it happened?

Do

they

clearly understand

what will happen?

Are they convinced we know

how to make it happen?
Becoming a high-value strategic partner in your business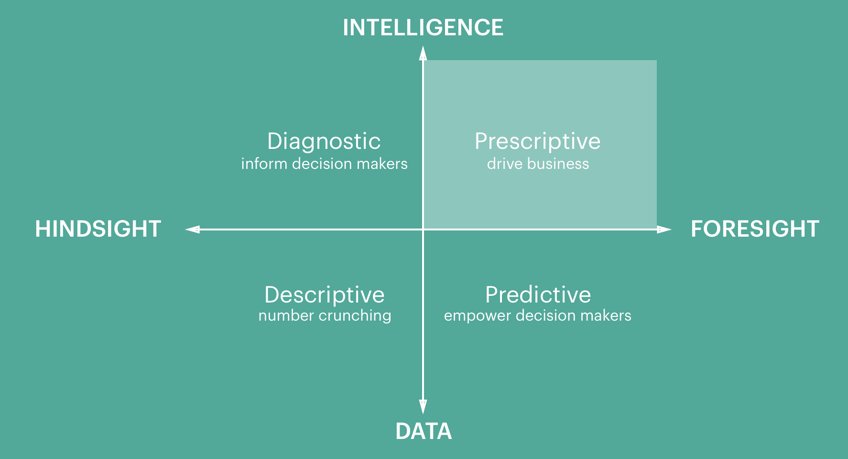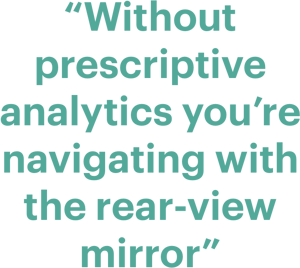 Without prescriptive analytics you're navigating with the rear-view mirror—you won't be able to accurately predict the future or determine how to reach the goals of your business. It's crucial to reflect on where your organization lies and begin strategizing how to move from low-value number crunching to high-value strategic partners that drive the business.