Jirav is all about helping you know the state of your business finances and we've got three powerful new features to help you do just that.
Import historical data for custom lines
All models need custom lines—assumptions that are non-financial but are key drivers of your business. Previously you could use custom lines for forecasting and now it's possible to import historical data into Jirav from Excel. Once you have the data imported you can do variance reports, create tiles, and optimize the accuracy of your forecasting by checking your assumptions against historical actuals.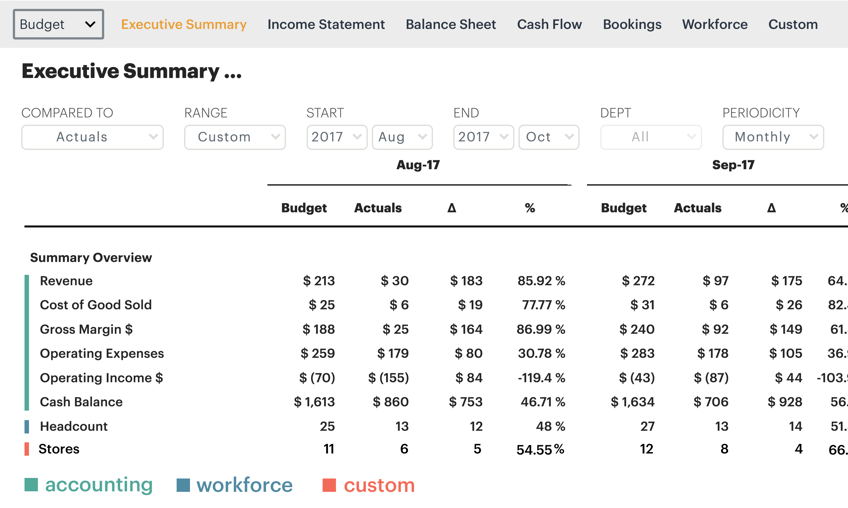 Learn more about how to create custom lines >
Import custom revenue recognition schedules
Reality is never as simple as we want it to be, especially when it comes to revenue recognition. Now you can manually import custom schedules to match virtually any use case—such as schedules that vary by period or span multiple years. Jirav tracks all of this on a cash and GAAP basis, as well as the Balance Sheet impact on deferred revenue.
For example, this six month contract is billed 50% upfront and 50% at the end while revenue is recognized as a percentage of project completion: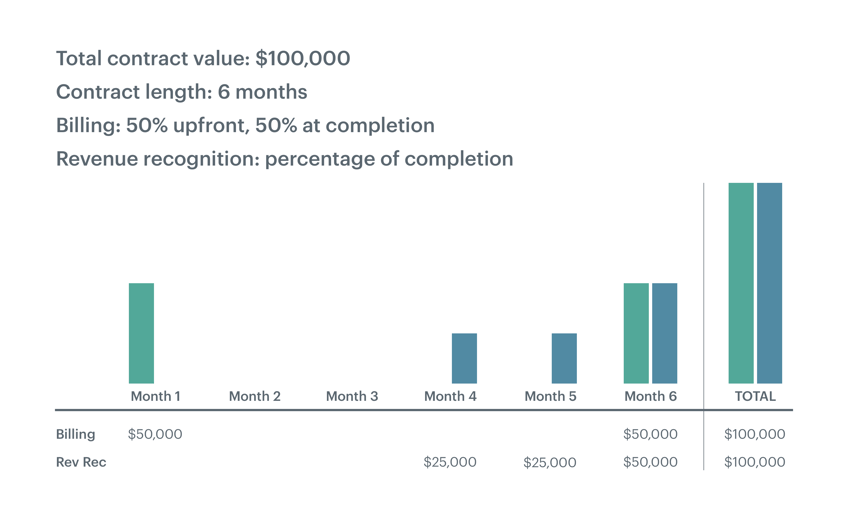 Support for fiscal years
Jirav now supports fiscal years. No need to change anything—it will automatically pull fiscal year data from your accounting software.