One of the best features of Zoom video conferencing is virtual backgrounds. Virtual backgrounds protect your privacy, make you seem more professional (especially when working from your bedroom), and can even be a ton of fun.
Here at Jirav, we were inspired by the AICPA to make some of our own backgrounds after seeing their collection of Zoom virtual backgrounds for CPAs.
We hope our Jirav customers, partners, and employees enjoy!
(To download, right click and select "Save Image As...")
A friendly giraffe to keep you company
The Jirav color palette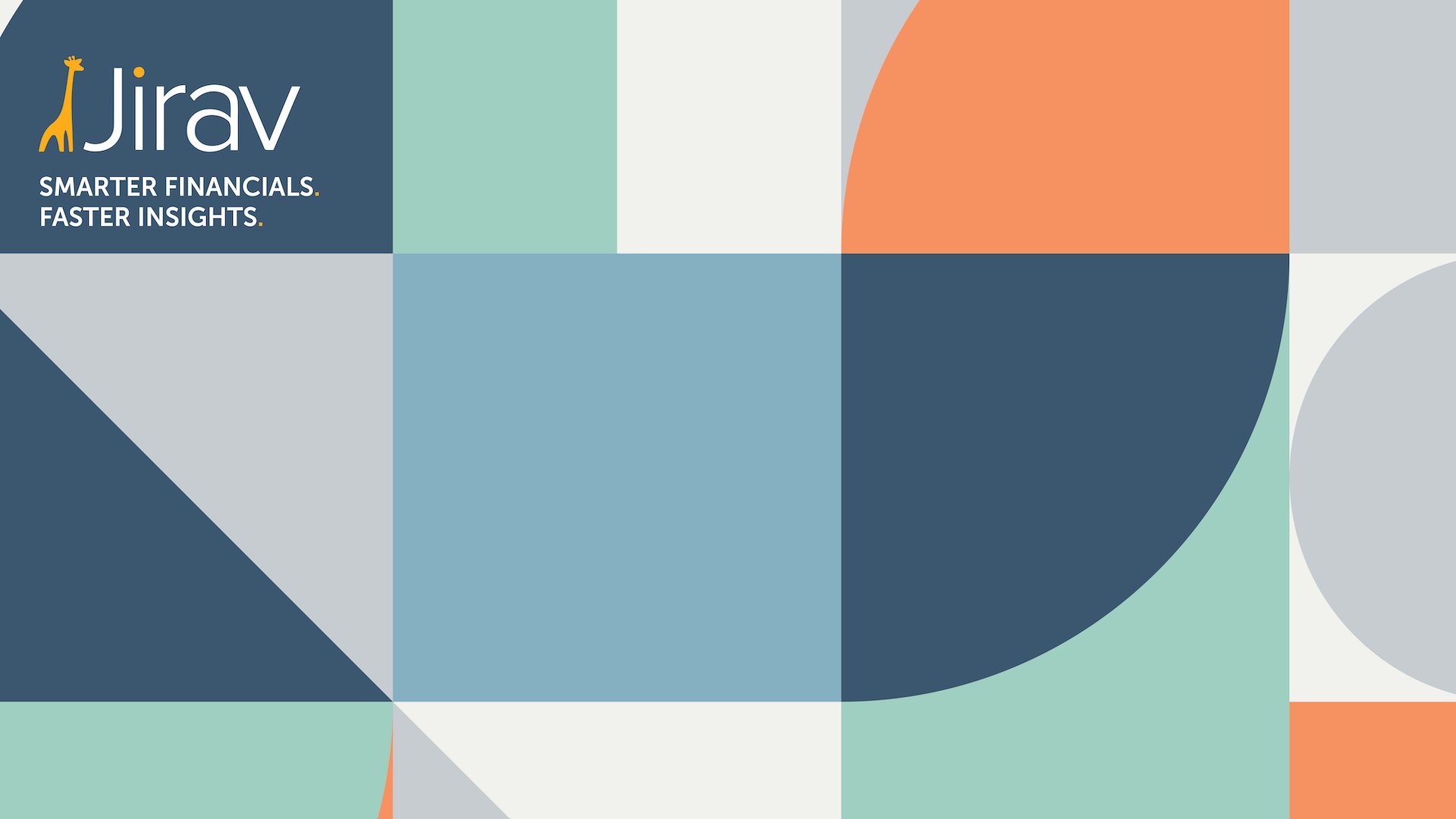 Visualize the universal graph financial model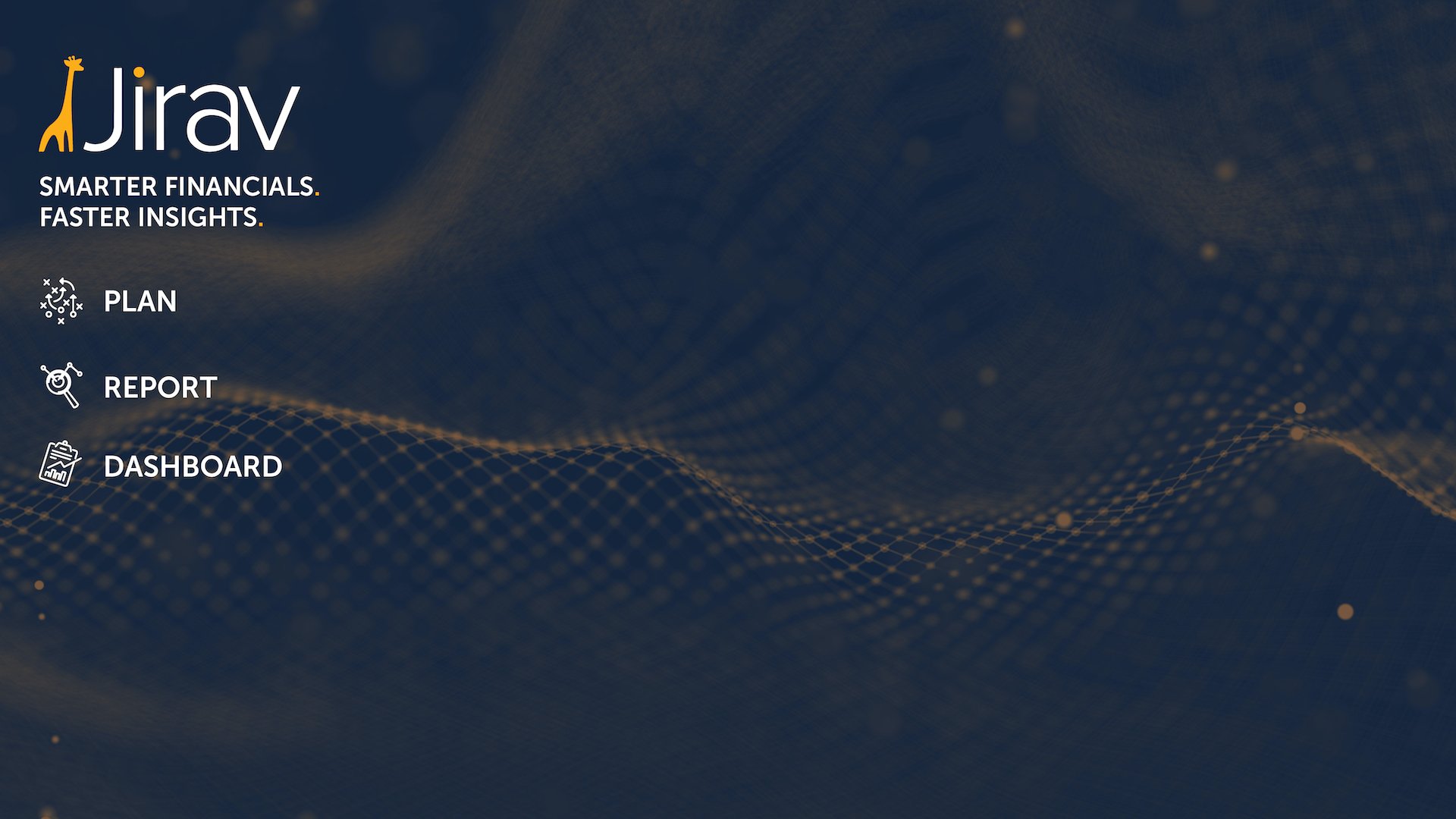 We call this one "creative accounting"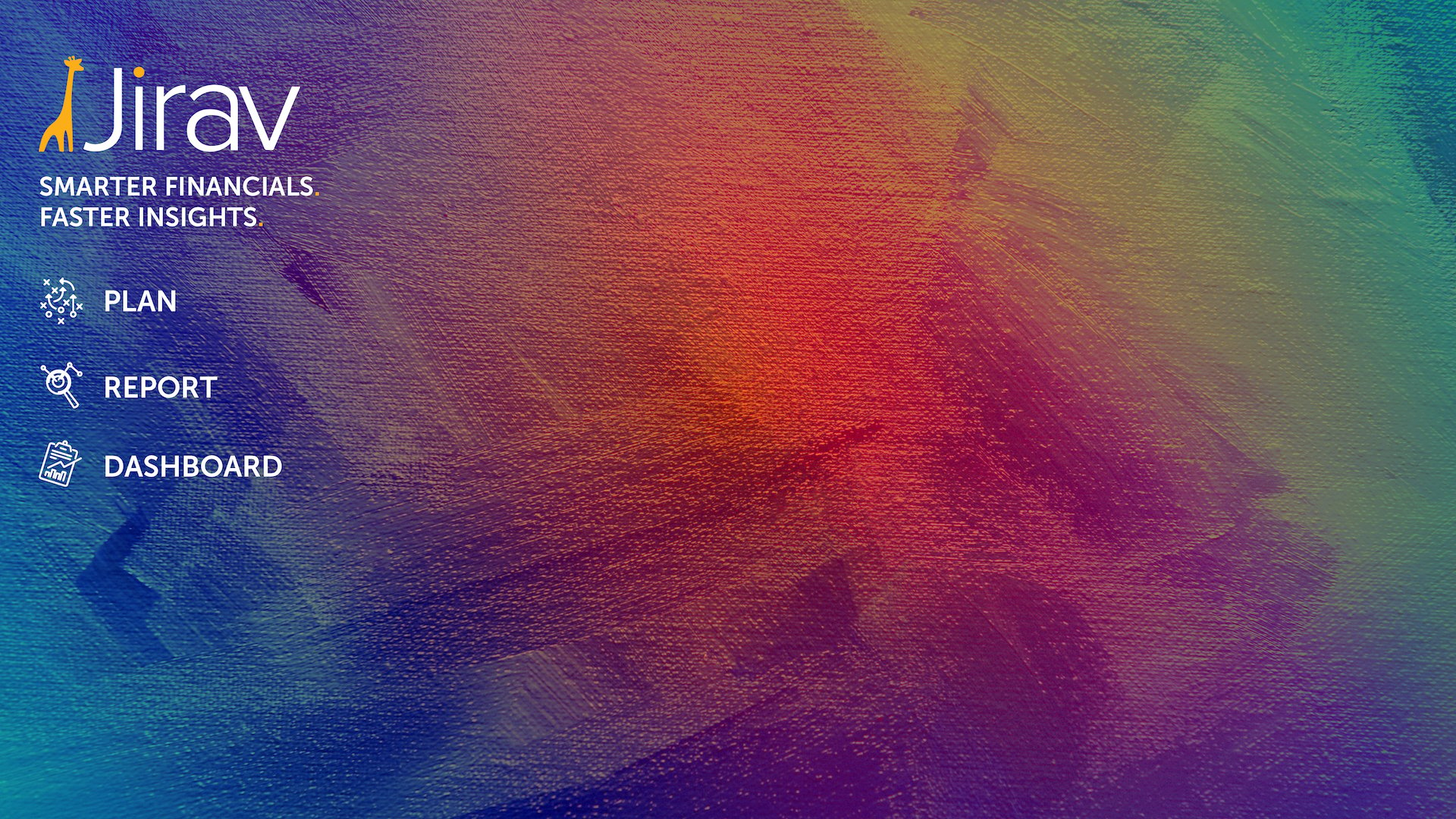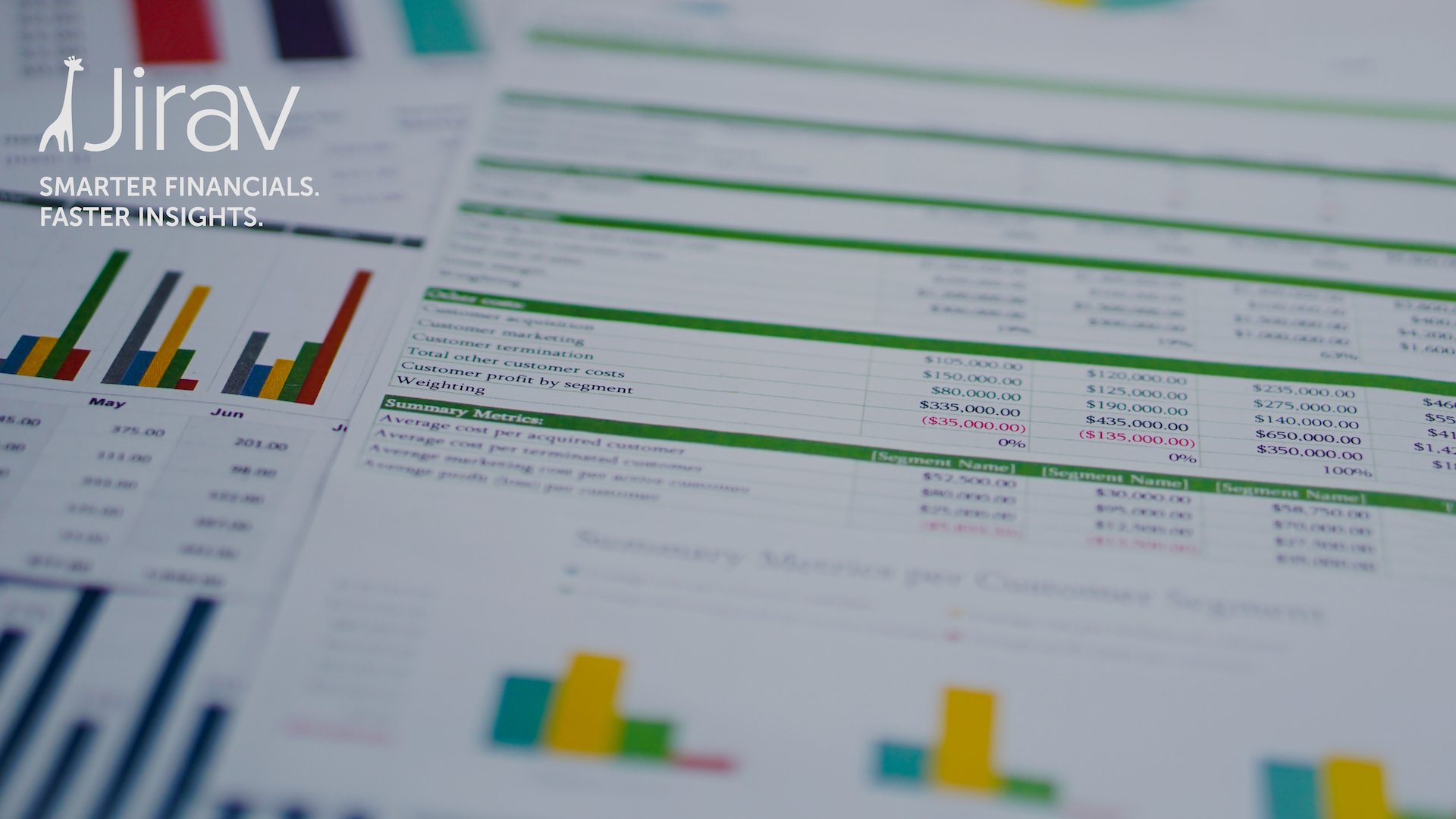 Jirav empowers collaborative forecasting and budgeting for small- and medium-sized businesses. Start a free trial and see for yourself how Jirav streamlines business planning.