CUSTOMERS
Our Customers

Delivering more strategic, high-value advisory services
Read the success story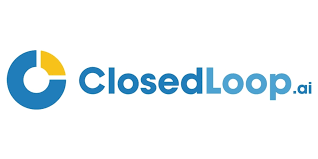 Startup delays FTE CFO Hire for 18 Months with Jirav
Read the success story


Arteria accelerates planning cycle from weeks to days with Jirav
Read the success story

I've been looking for this software for ten years. I wanted FP&A for growth companies that can integrate with QuickBooks and analyze plan versus actuals. Jirav does what a growth company needs.
Andrew Eye,
CEO & Co-founder
ClosedLoop
Accountants and finance teams achieve greater efficiency and collaboration with Jirav
Hear how some of our happy customers are using Jirav to enable their teams to consolidate reports and take their business to the next level.

With Jirav, we're able to deliver real-time insight across finance, operations, personnel and other areas of the business within minutes. We can setup custom drivers and KPIs for nearly anything so we can help our clients, and our own team, understand the big picture and make more intentional, impactful decisions.
Matthew May,
Acuity Founder and
VP Sales and Marketing
Making the shift from historicals to forward-looking forecasts for future success
Discover how Anders CPA made the transition from seasonal tax services to offering their clients higher-value FP&A advisory with Jirav.

Helping clients understand the steps to get from their business' current state to future, goal state
See how GrowthLab's CAS practice moved beyond simple accounting and bookkeeping to offer cost-effective, strategic financial services.